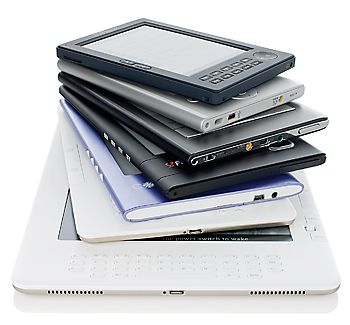 Did you know there are over 500,000 e-books accessible on the UNL Libraries website libraries.unl.edu? With the popularity of electronic books on the rise, the UNL Libraries wants to remind students that they have access to a tremendous collection of e-books all subject areas.

You can search by title for books using the Libraries Quick Search box on the Libraries web site. A new Subject Guide on all things e-books can also get you started (http://unl.libguides.com/ebooks). The Guide lists which publishers allow books to be downloaded onto readers/tablets and what type of software is needed. Books that are downloadable are on loan and the length of the loan period varies.

Select e-book publishers that are available at UNL include: NetLibrary, EBSCO eBook Collection, Knovel, SpringerLink, Synthesis, Elsevier ScienceDirect, ACLS Humanities Ebooks, and Gale Virtual Reference.

E-books allow the Libraries to build collections in innovative ways when you can automatically trigger e-book purchases – which ensures the Libraries provides users with the materials you want and use.

What's Next for E-books at UNL? Soon, you will be able to download e-books to your personal e-readers (Nooks, iPads) and computers. The Libraries are already testing this model and we are hopeful that more publishers will begin to make this possible.


More details at: http://go.unl.edu/tg5