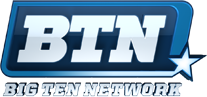 UNL is a member of the Big Ten and Committee on Institutional Cooperation. All members of the Big Ten and CIC will be featured in a new television series produced by the Big Ten Network, Impact the World. The series shifts the focus from the playing field to the world stage, where Big Ten universities continue to make their presence known. Impact the World gives viewers a window into the ground-breaking work being done on Big Ten campuses that is improving and impacting lives, both in the United States and around the world.
Impact the World debuts at 8:30 PM CT Tuesday, Jan. 10, and will air weekly through the winter.
The series is hosted by actor Dennis Haysbert and will include 24 stories from all 12 Big Ten universities. The debut episode will feature a series of stories illustrating the impact of advances in medical therapy and treatment. Work being done at the Universities of Indiana, Minnesota and Illinois will be featured in the first episode.
Nebraska will be featured in a later episode.
For expanded episode descriptions and programming schedule, visit http://www.btn.com/impacttheworld.


More details at: http://www.btn.com/impacttheworld/