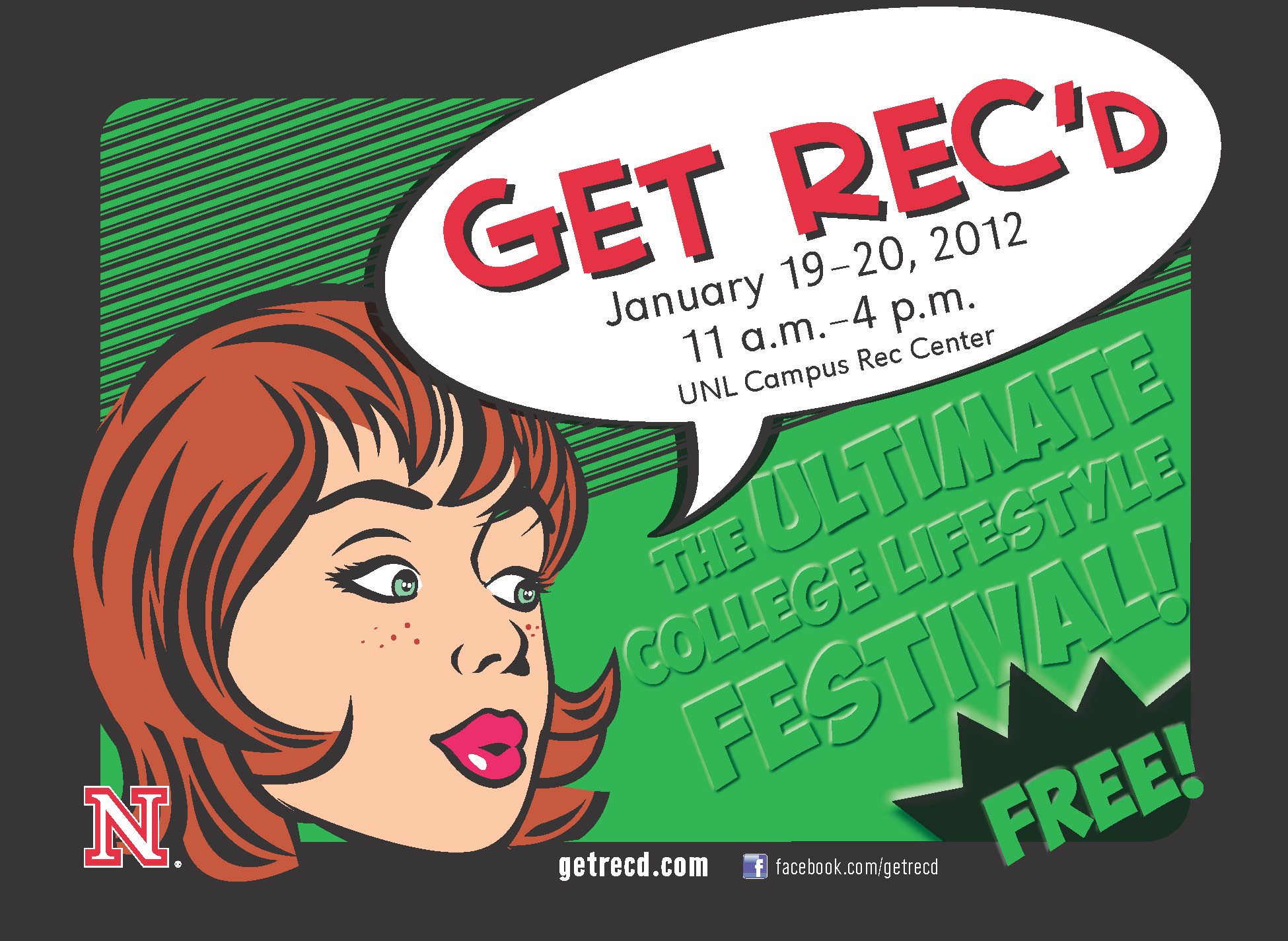 Usually a messy accident happens when you mix a gyrosphere and obstacle course with pizza, chicken fingers, and yogurt but at GET REC'd they combine together to make it fun. Come early and stay late to taste test great food and play a variety of games that will test your both your skill and mind.

Food is available on a first come, first serve basis and each exhibitor reserves the right to limit the quantity they will serve.

Visit these food exhibitors at GET REC'd:
• Amigos
• Chipotle Mexican Grill
• Metro Dining Delivery
• Naked Juice
• Nesquik
• Noodles & Co.
• Papa John's Pizza
• Pepsi
• Qdoba Mexican Grill
• Raising Canes Chicken Fingers
• Red Mango


Games and activities at GET REC'd:
• Interactive Gaming Experience (IGX) with Nebraska Army National Guard
• Gyrosphere
• Joust
• Mechanical Bull
• Crate Stacking Contest with UNL Outdoor Adventures
• Boot Camp Challenge with Nebraska Army National Guard (Friday only)
• Nebraska Athletics Sports Contests
• and more!

More details at: http://go.unl.edu/getrecd_social