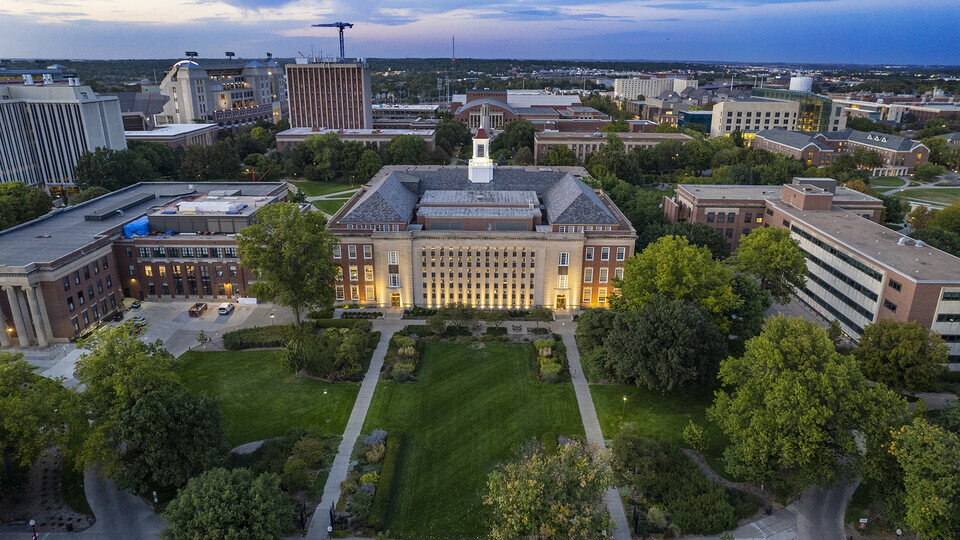 A top 10 rise for the College of Engineering and another strong showing by the College of Business headline the University of Nebraska–Lincoln's progress in the 2023 U.S. News and World Report rankings of online master's degree programs.

Improving eight spots from No. 17 in 2022, the Master of Engineering Management program within the College of Engineering is No. 9 in U.S. News' 2023 Best Online Master's in Engineering list. In the same category, the program is ranked No. 6 overall for veterans.

Four College of Business programs finished among the top 20 in the U.S. News report. Among all online Master of Business Administration programs, MBA@Nebraska improved seven spots to No. 19 and jumped three places to No. 15 for best options for veterans. And, for the first time, Nebraska Business is at No. 14 for best online business master's programs.

Business programs finishing at No. 14 include Master of Science in Business Analytics, Finance and Supply Chain Management.

Nebraska's Master of Engineering Management is designed for working professionals in engineering, technology and science industries. It is one of nine programs internationally certified by the American Society for Engineering Management for exceeding rigorous ASEM standards and for its excellence in curriculum, program delivery and administration.

"We are among several top universities that have started offering it at the graduate level," said Jena Asgarpoor, program manager. "To be ranked No. 9 in the face of fierce competition validates our program's top quality of instruction and unmatched services.

Read more about the College of Engineering program's ranking.

First established in 1964, the MBA program at Nebraska was converted to an evening program in the early 1990s and then offered courses through satellite technology primarily to fill the gap in business training in western Nebraska. With a long-standing partnership with Offutt Air Force Base since the 1960s, Nebraska moved its MBA program online in 2001 after the events of 9/11, allowing students to remain enrolled while serving overseas. The move made the MBA@Nebraska one of the first fully-online MBA programs.

"Our online master's programs add power to our students' resumes because they fuel their careers with purposeful curriculum and opportunity to grow in-demand skills," said Kathy Farrell, James Jr. and Susan Stuart Endowed Dean and professor of finance. "The high rankings of these relatively new programs in addition to the MBA@Nebraska program are a testament to our students and alumni who lead the future of business around the world. They also underscore the dedication of our faculty and staff who personalize the experience for each student's success."

Read more about the College of Business program rankings.

The University of Nebraska–Lincoln's online master's degree program in education was also ranked by U.S. News and World Report. Offered through the College of Education and Human Sciences, the program was ranked No. 43 overall.

Learn more about the rankings and methodology through U.S. News and World Report.