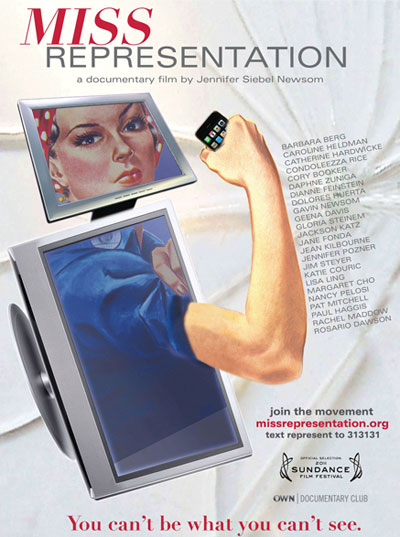 University Program Council (UPC) presents:
Miss Representation

Do you ever feel that media improperly portrays women in a negative light? Or maybe you've never even thought much about it. Well either way, Miss Representation, a film by Jennifer Siebel Newsom, provides an entertaining and engaging way to explore how mainstream media contributes to the under-representation of women. It examines this through emphasizing the limited and often disparaging portrayals of women in our culture.

With stories from everyday teenage girls and interviews from powerful women such as Condoleezza Rice, Lisa Ling, Nancy Pelosi, Katie Couric, Rachel Maddow, and more, it provides an inside look at the media and its message. The underlying theme of the film is that the media fails to portray powerful, strong, and independent women role models.

The film premiered in the documentary competition at the 2011 Sundance Film Festival, and is sure to open your eyes and give you chills at just how much the media plays a part in our daily lives.

In conjunction with Women's Week, UPC will be showing the film at the Mary Riepma Ross Media Arts Center on Wednesday, March 14 at 7:30 p.m. It is free for everyone to attend!
More details at: http://events.unl.edu/2012/03/14/64956/