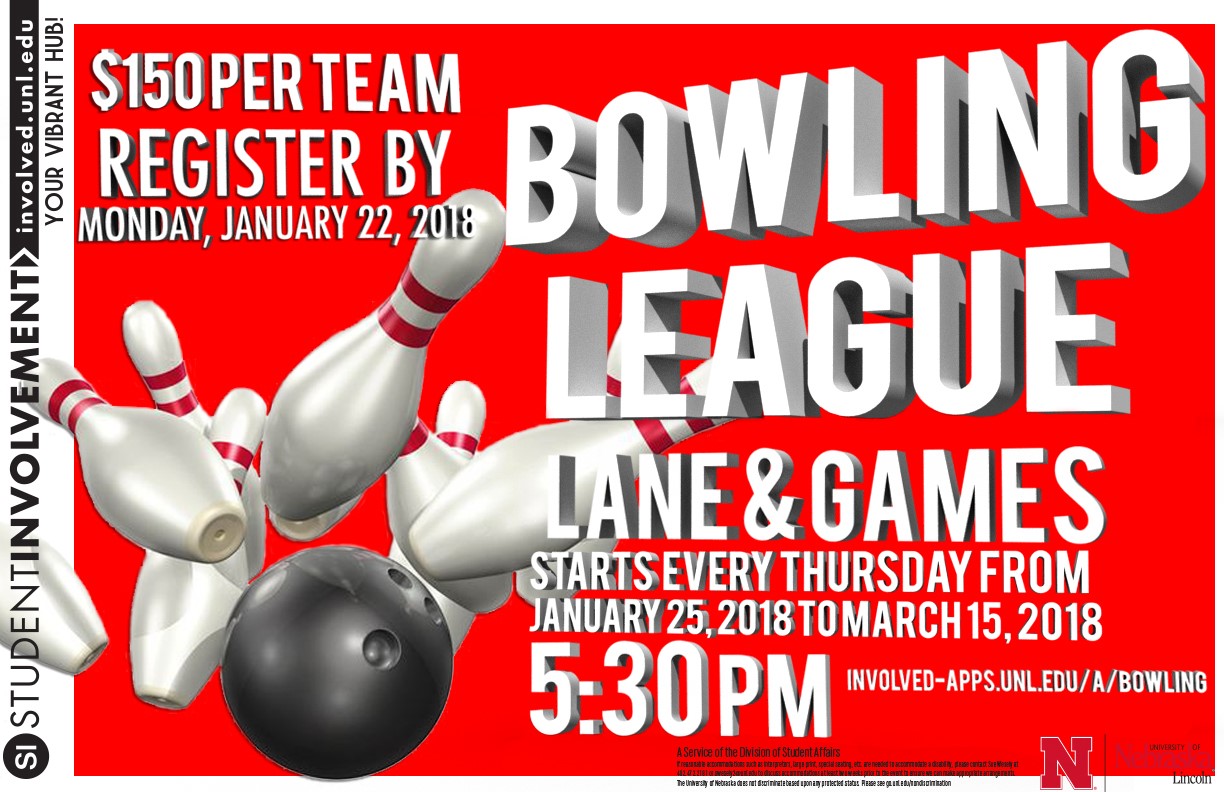 Grab your friends and sign up for the Spring Bowling League, held everything Thursday at 5:30pm from January 25 to to March 15 at Lanes 'N Games in the Nebraska East Union. Teams of five must register by Monday, January 22 at a cost of $150 per team. Fees pay for bowling and food during league.

For the past decade, experienced and novice bowlers compete side by side in the Student Bowling League. Student Involvement hosts the twelve (12) team league at Lanes 'N Games in the Nebraska East Union on Thursday evenings. Each week dinner is provided from local businesses. Trophies are presented to the high scoring team at the end of the league.

Student participants reported the bowling league provides a great time to hang out with friends and meet new people.

Registration is now open for teams to sign up at https://involved.unl.edu/bowling-league-0. Sign up soon as space is limited.