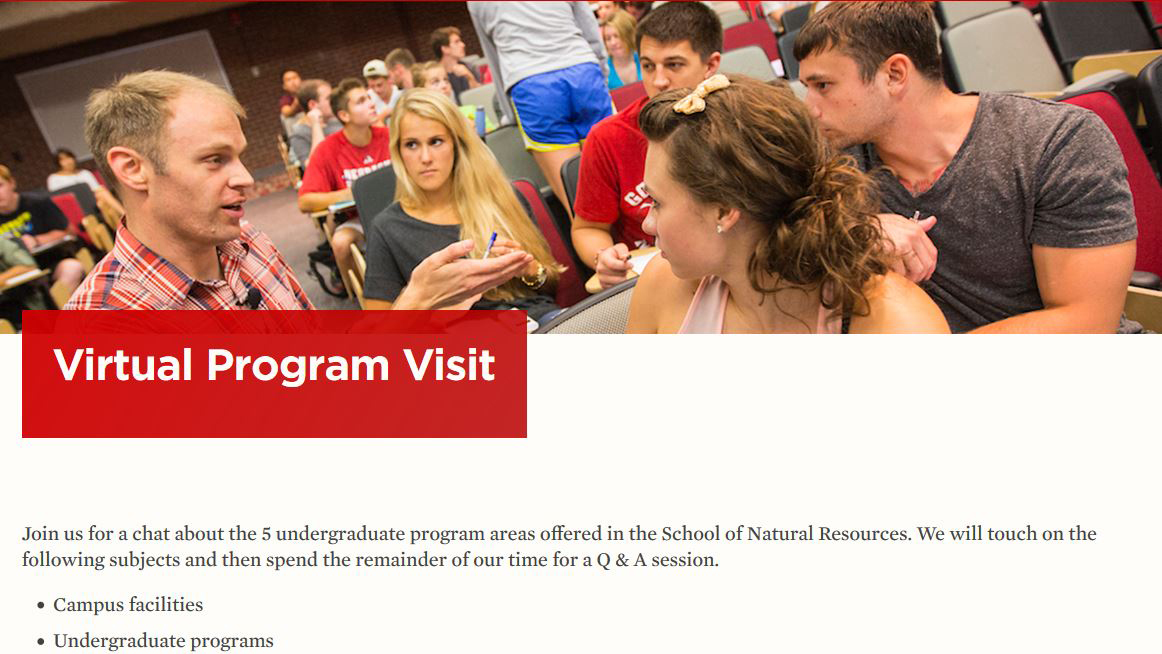 The School of Natural Resources is now offering virtual visits with potential students, parents or guidance counselors to talk about our five undergraduate majors and what the University of Nebraska-Lincoln has to offer.

The chats, scheduled for Feb. 27, March 27 and April 5 through Zoom, will touch on subjects such as program areas, undergraduate research opportunities, natural resources study abroad trips, SNR learning experiences and campus facilities. A Q & A session will follow the presentation. Registration is required.

The visits are intended to give students a taste of the questions they'll want to ask and learn about the things they'll want to see during their on-campus tours scheduled through the Husker Weekdays or a East Campus visit experiences.

For more information, contact Elyse Watson, SNR undergraduate recruiter, at snrrecruiting@unl.edu.