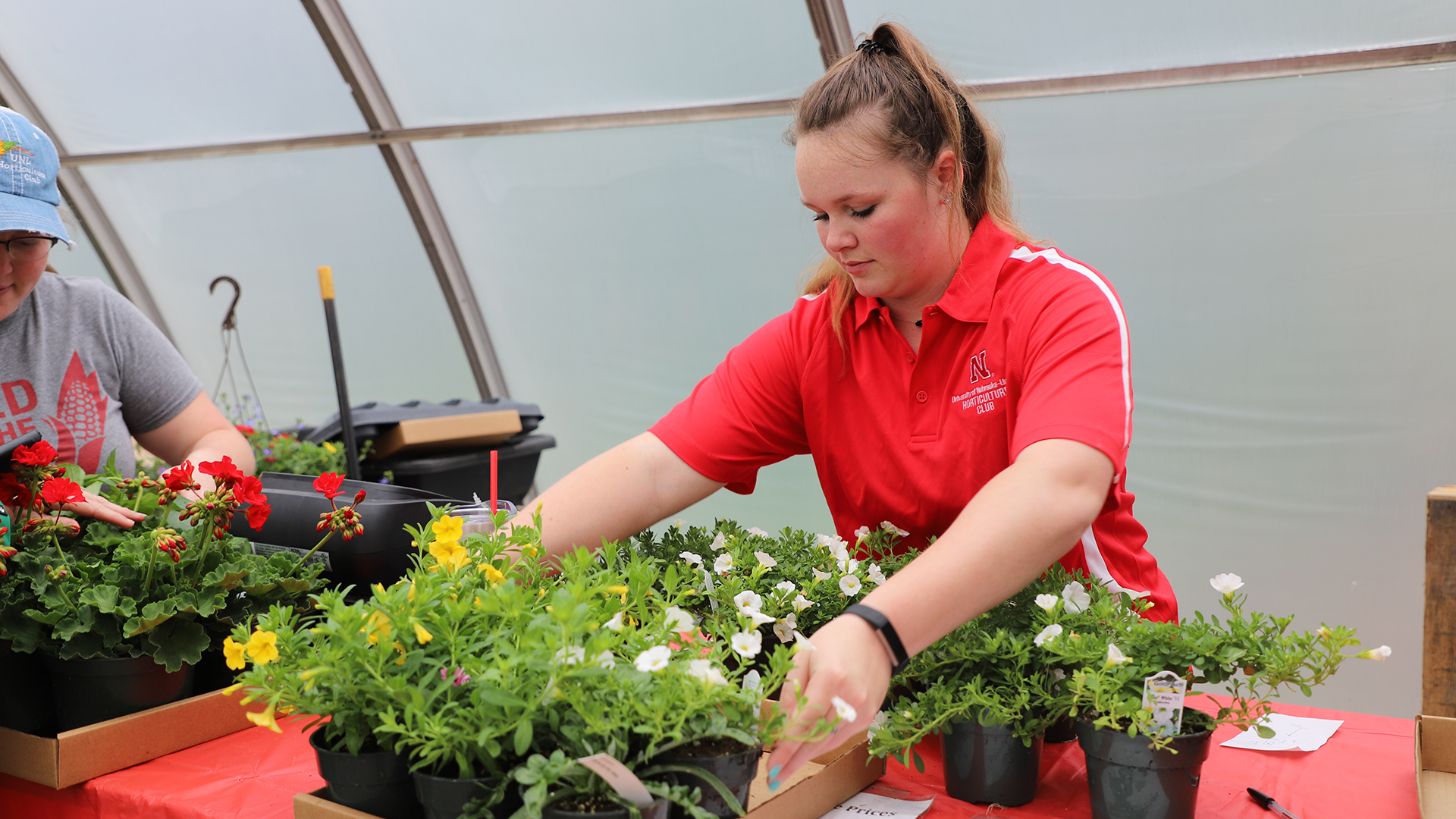 The University of Nebraska–Lincoln Horticulture Club will host its first-ever Mental Health Plant Distribution May 21, near the UNMC College of Dentistry on East Campus.

This event is free and open to the public, following all federal, state and local guidelines regarding COVID-19.

Traditionally, the club holds its annual plant sale as a fundraising activity each spring, but this year it was canceled. The sale helps support the club's operational costs, programming and education, and the Department of Agronomy and Horticulture's programming facilitation. Club members produce and care for the seasonal ornamental and vegetable plant starters beginning Feb. 1.

However, students had to leave the plants in mid-March when university campuses closed. Stacy Adams and Terri James, the club's co-advisers and on-site personnel on East Campus, continued to cultivate them.

No one wanted the plants to go to waste. So, club officers felt a plant giveaway would be a perfect opportunity to benefit the community positively while encouraging personal well-being.

Interacting with plants, both indoors or outdoors, can be beneficial to a person's physical and mental health. Plants can boost air quality, promote exercise, encourage healthy eating and decrease the risk of illness.

There will not be a choice of plants. A prepackaged assortment of plants in a cardboard flat will be ready for each recipient. There will be two sessions available for distribution—11 a.m., with a minimum of 100 flats to give away, and 2:30 p.m. until all plants are gone.

Plants will be distributed in the circular parking lot, west of the College of Dentistry and east of the Earl G. Maxwell Arboretum. Vehicles should enter the south end of the parking lot. There will be traffic cones and signs directing the public through the circle and distribution stop.

Recipients should remain in their vehicles. A university employee wearing a face mask, protective garments and disposable gloves, will place a flat of plants into each vehicle.

For questions, please contact Stacy Adams at sadams1@unl.edu.
More details at: http://https://go.unl.edu/r65p