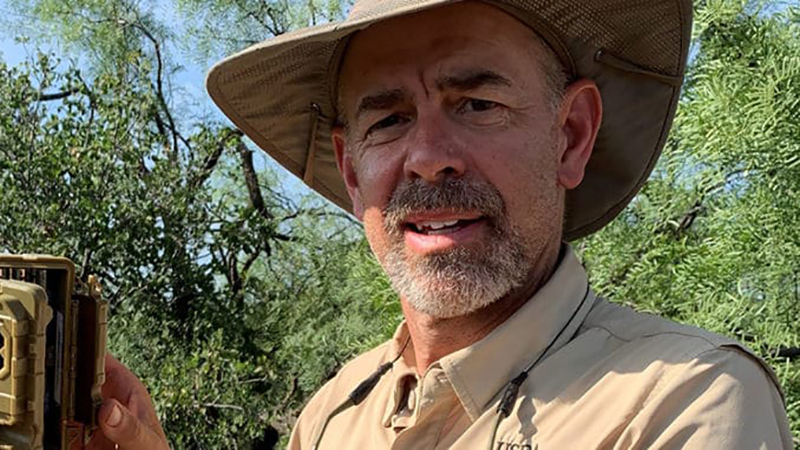 As project leader and supervisory research wildlife biologist with USDA Wildlife Service's National Wildlife Research Center, VerCauteren has been at the forefront of handling wildlife diseases and managing wildlife damage.

With high-profile diseases affecting a range of species—avian flu killing birds, white-nose syndrome wiping out bat populations, chronic wasting disease killing deer and elk, chytrid disease killing amphibians—and a global COVID-19 pandemic that likely began as a zoonotic disease, the importance of dealing with wildlife disease is hard to ignore.

"With COVID and the realization that wildlife played a role in the manifestation of COVID, it brings the whole One Health perspective—wildlife, livestock, humans and the important role that environment plays in that—much more to the forefront," VerCauteren said.

VerCauteren received his MS in 1993 and PhD in 1998 from University of Nebraska-Lincoln. His research dealt with white-tail deer.

His decades of work and volumes of research focusing on practical approaches for wildlife managers have earned him The Wildlife Society's 2022 Caesar Kleberg Award for Excellence in Applied Wildlife Research.

Read David Frey's full story at the Wildlife Society's website.
More details at: https://wildlife.org/kurt-vercauteran-earns-casear-kleberg-award/