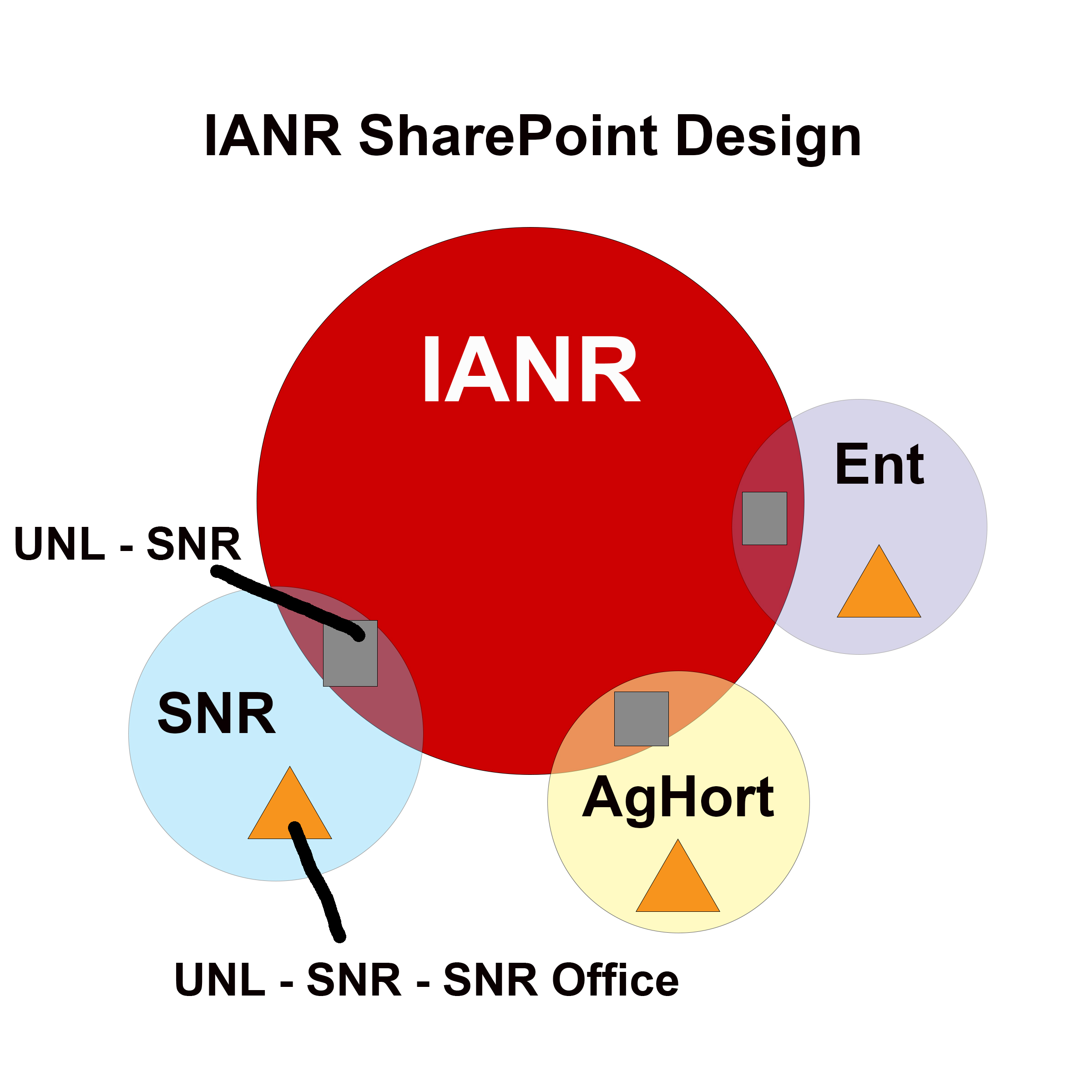 Accessing SNR SharePoint via the SNR Website has changed. Still at the bottom of every page within the SNR website in the second column of the footer under the heading "SNR EMPLOYEES" the second link is the the SNR SharePoint site. This link will take the user to the Office.com website. The user will have to log in using the single-sign-on they typically use for university websites.

Once they have entered the Office website, use the nine-dot navigation in the upper left hand corner to show the Office applications such as SharePoint, OneDrive and Teams. Click on SharePoint and the resulting screen will show SharePoint site that user has permissions to enter. Two SNR SharePoint sites are the focus of this article's focus: 1) UNL-SNR and 2) UNL-SNR-SNR Office

UNL-SNR SharePoint
This site is an area where all files can be used by ANYONE in IANR. This area is not limited to just SNR employees. An example of files in this area is the "SNR Picture Library" which are the high-quality images used in the SNR Directory.

UNL-SNR-SNR Office SharePoint
This area where all files can be accessed ONLY by SNR employees. An example of files in this area is the "Seminar" folder which is used by the SNR Communications Team and the Seminar Committee to develop the Fall Seminar Series.

Files in the UNL-SNR-SNR Office are found in the Documents> SNR Office>xxxxx folders.

A video is available at the link below to help a user navigate the changes.
More details at: https://mediahub.unl.edu/media/19681