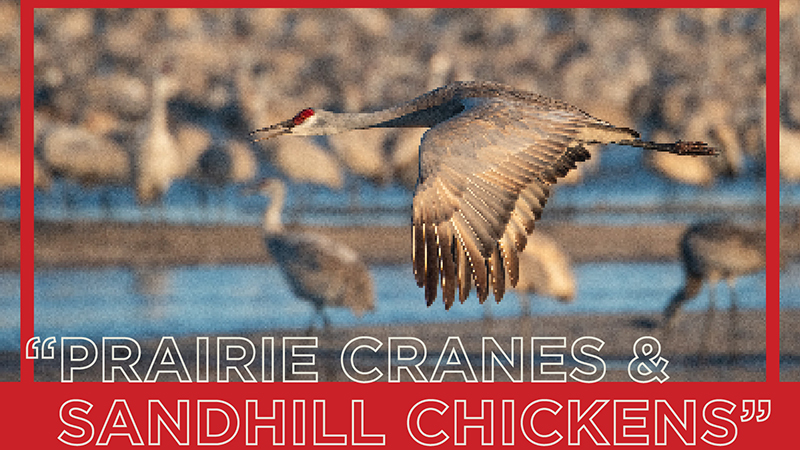 Michael Forsberg and Larkin Powell will be leading a for-credit study tour to the Platte River and Sandhills regions during Spring Break 2023, "Prairie Cranes and Sandhill Chickens." The 1-credit NRES 493 course will provide experiences in blinds with sandhill cranes and greater prairie-chickens, with a focus on how conservation organizations and private individuals work to conserve these critical species and their landscapes in Nebraska. Students will network with stakeholders and develop an awareness for influence of culture, politics, economics, and history in natural resource management and use.

Trip Fee
This experience is approximately $625 (charged to student account), which covers all food (except for one <$10 meal during travel), lodging, transportation, and site access during the trip.

Interested?
Students should submit an essay as Word or PDF file to lpowell3@unl.edu describing in one page why they want to participate in the trip and how they hope to benefit from the experience.
More details at: https://snr.unl.edu/students/featuredcourses.aspx