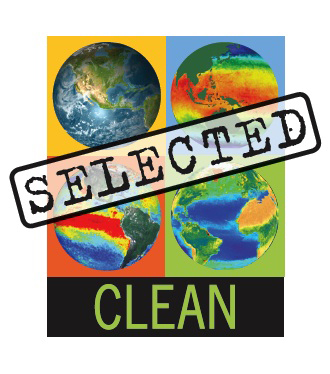 The U.S. Drought Monitor, hosted by the National Drought Mitigation Center at UNL, has earned the Climate Literacy and Energy Awareness Network seal of approval. The award went to 480 websites identified as being useful for teachers presenting lessons on climate.

The Drought Monitor (http://droughtmonitor.unl.edu/) is produced each week by a partnership that includes the National Drought Mitigation Center, the U.S. Department of Agriculture, and the National Oceanic and Atmospheric Administration. The Drought Mitigaton Center hosts the website, which includes the weekly map, associated statistics, an archive, contact information, and links to many drought monitoring and early warning maps.

The CLEAN project team of scientists and educators reviewed 15,000 resources to name the top 480 websites. Each website meets the team's criteria for scientific accuracy and pedagogical effectiveness.

For more information on the award, go to http://cleanet.org/index.html.
More details at: http://go.unl.edu/8ao