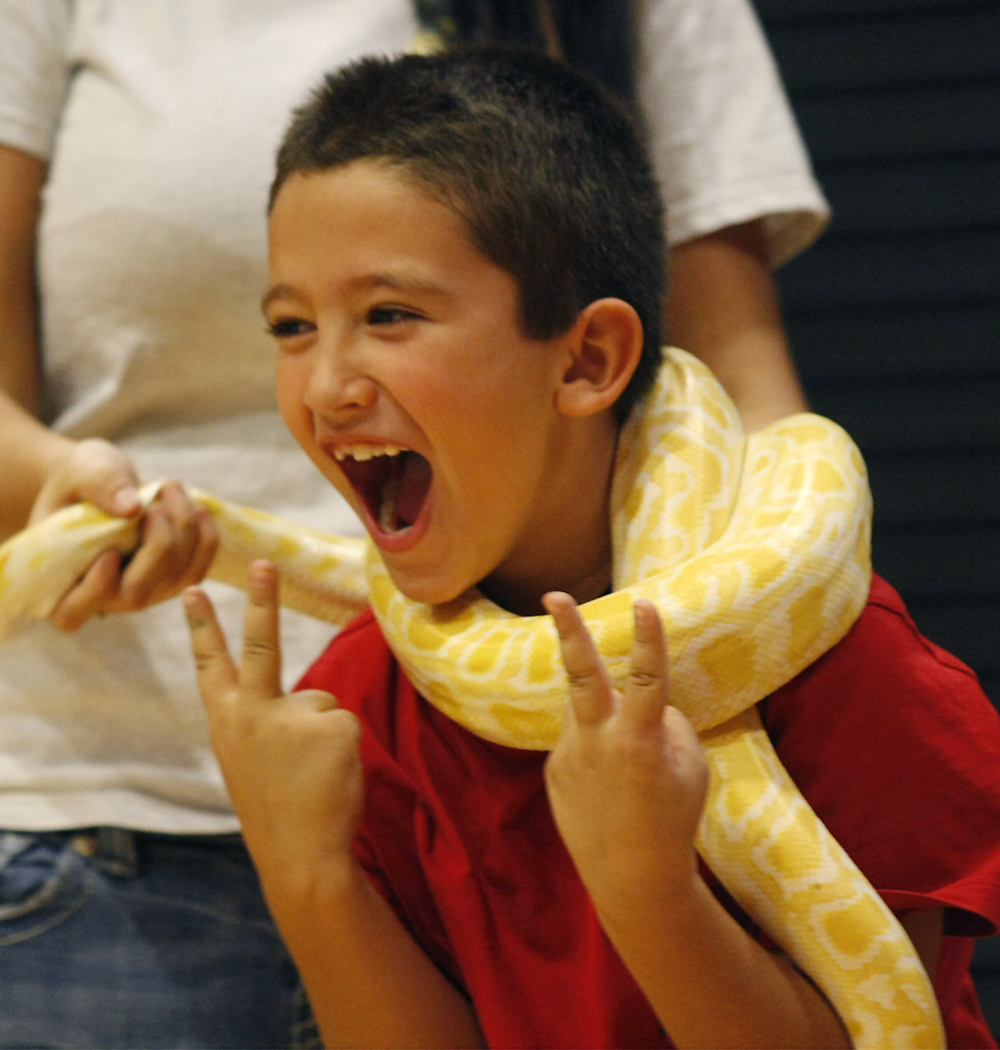 The outreach program at the University of Nebraska-Lincoln's School of Natural Resources opened its series of events for 2012 with an appearance by Wildlife Encounters on Sept. 25 at Hardin Hall on East Campus.

A slideshow of photos from the Wildlife Encounters show and other activities from that evening is available at http://snr.unl.edu/aboutus/what/newsarchive/2012/wildlifeencounters.asp.

Wildlife Encounters is a Nebraska-based non-profit that educates about the natural world through entertaining live shows and demonstrations that feature exotic and wild animals from around the world. Their performance at Hardin Hall featured, among others, an albino Burmese Python, a baby Olive Baboon, an American Alligator, and an African Serval, a mid-sized wild cat and reportedly the second-fastest mammal on Earth.

SNR's outreach program has three more events lined up for 2012, including the free public forum, "Tracking the 2012 Drought: Nebraska and Beyond," on Tuesday, Oct. 2.

On Oct. 30 authors Paul Johnsgard and Mary Bomberger Brown will discuss "The Biodiversity of Nebraska within the Great Plains" in a free and public forum, and will sign copies of the their most recent books. And on Nov. 4 Morrill Hall on City Campus will host "NaturePalooza," a hands-on, family-friendly learning experience at the University of Nebraska State Museum.