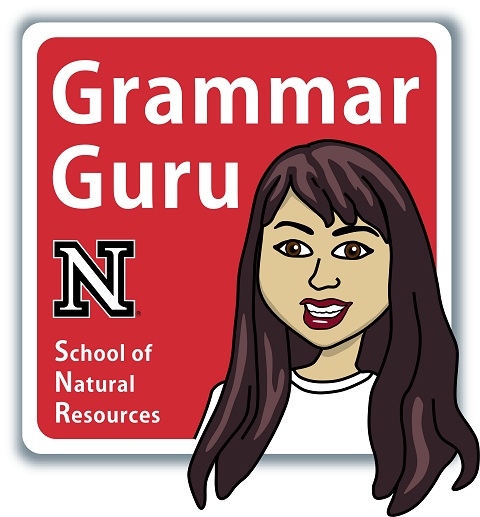 Mekita Rivas, SNR communications associate, publishes a biweekly feature called "Grammar Guru."

Every other week, the Grammar Guru will share writing tips to help make your work as polished as possible. Some of these tips may address common spelling errors, while others will examine the many nuances of the English language.

Grammar Guru Tip #16
Many commonly mistake "since" as interchangeable with "because." It is not. "Since" refers to time and "because" refers to causation.

Example:
Since I quit eating processed foods three months ago, I've lost ten pounds. (I have lost ten pounds in the time since giving up processed foods.)

Because I quit eating processed foods, I no longer feel so sluggish. (Not feeling sluggish is a direct result of giving up processed foods.)

Need some grammar guidance? The UNL Style Guide (http://unlcms.unl.edu/ucomm/styleguide/) is a great resource for all university employees. If you have writing questions that the style guide doesn't answer, feel free to email the Grammar Guru at mrivas@unl.edu.