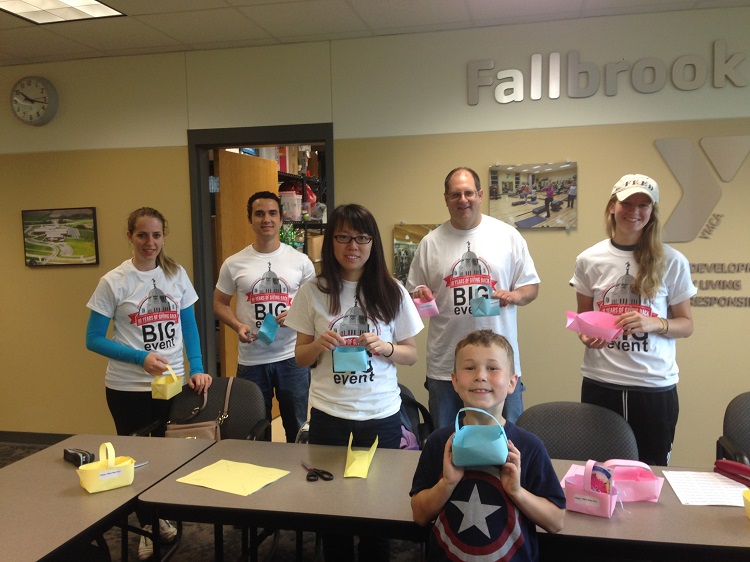 SNR was represented by a team of five at this year's Big Event. The Big Event, a national organization started at Texas A&M in 1982, aims to give back to local communities through one large day of service. At UNL, more than 3,000 students, faculty and staff volunteer annually.

"We almost got rained out," said Mark Mesarch, SNR webmaster. "We were assigned to the Fallbrook YMCA to make May Day baskets filled with flower seeds for their members and some basic cleaning of the facility."

The team included Mesarch; Jossana Cera, visiting grad student; Cesar Fensterseifer, visiting grad student; Wenqi Ou, senior environmental restoration science major; and Arden Cornwell, sophomore water science major.

Also a part of SNR's group were Shawn Roberts, employee relations coordinator at UNL Career Services, and her son Sawyer.