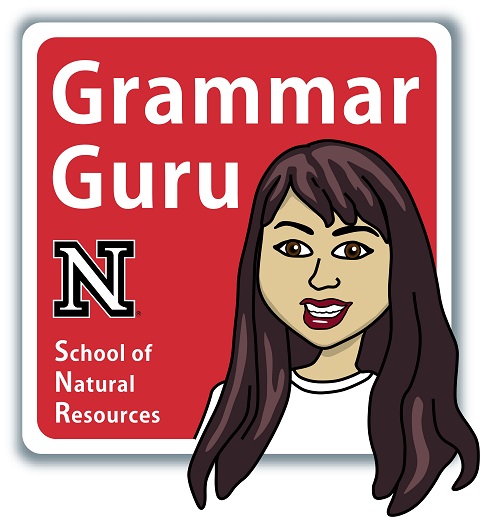 Mekita Rivas, SNR communications associate, publishes a biweekly feature called "Grammar Guru."

Every other week, the Grammar Guru will share writing tips to help make your work as polished as possible. Some of these tips may address common spelling errors, while others will examine the many nuances of the English language.

Grammar Guru Tip #38
Bear in mind that English is full of irregular verbs. More than 200 of these verbs are considered to be regularly used. In most cases, the irregularity concerns the past tense or the past participle.

Example:
No past tense exists for the word "broadcast" – "broadcasted" is not a word. So one would say, "Yesterday, NBC broadcast a special report."

Pro tip: A thorough list of irregular verbs used in modern English can be accessed at http://go.unl.edu/zwet.

Need some grammar guidance? The UNL Style Guide (http://unlcms.unl.edu/ucomm/styleguide/) is a great resource for all university employees. If you have writing questions that the style guide doesn't answer, feel free to email the Grammar Guru at mrivas@unl.edu.