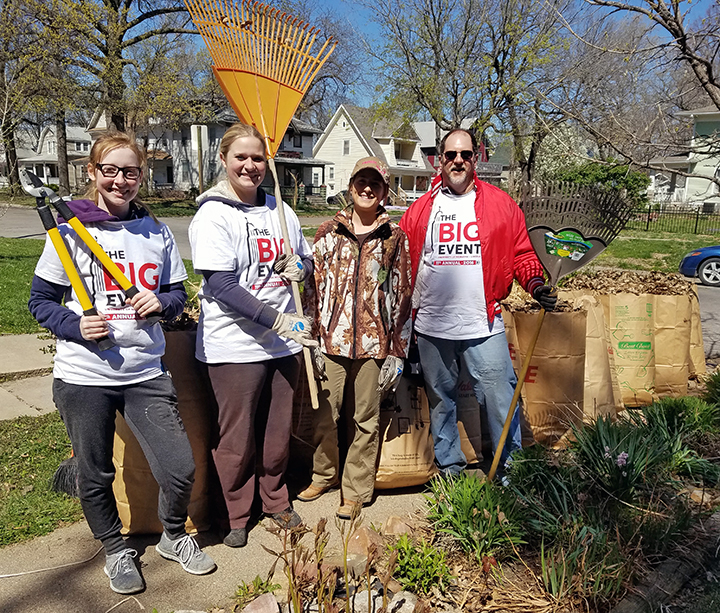 Registration is open for The Big Event, a day of service that allows University of Nebraska–Lincoln students the opportunity to give back to the entire Lincoln community.

Organized by the Association of Students of the University of Nebraska, the event is April 8. More than 3,000 students, faculty and staff are expected to participate. Each year the School of Natural Resources has a team.

The volunteer registration form for students and staff is open through March 17. When registering, participants designate a team to join.

On the day of the event, volunteers will arrive at the City Campus recreation center at 8 a.m. for breakfast. Following breakfast, volunteer groups will be released to their job sites to work from 9 a.m. to 1 p.m. Afterward, volunteers will return to the rec center for a free lunch.

For more information about The Big Event, click here.

For questions about joining SNR's team, contact Mark Mesarch at mmesarch1@unl.edu.

More details at: http://bigevent.unl.edu