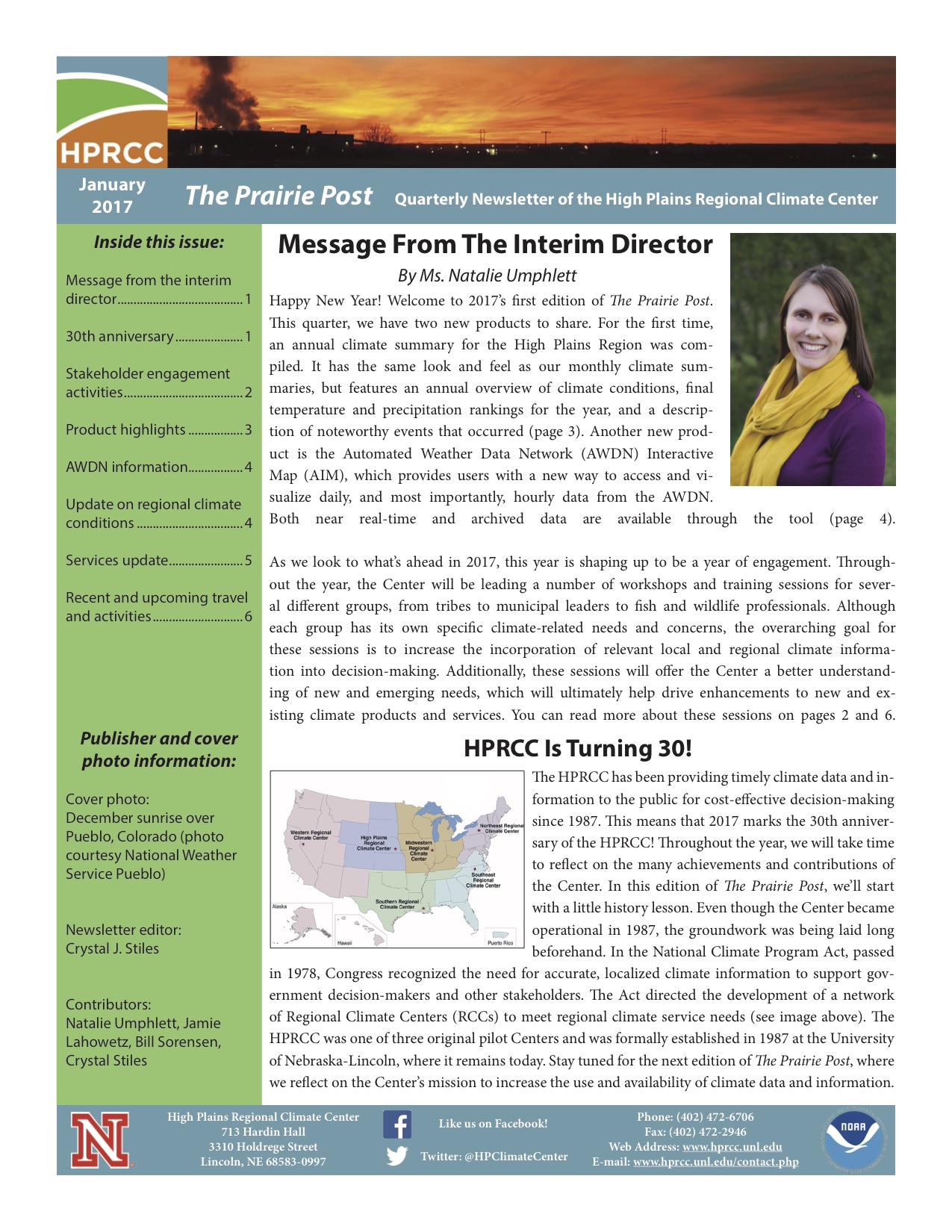 The High Plains Regional Climate Center has released its latest edition of The Prairie Post, its quarterly newsletter.

This year marks the center's 30th anniversary. Throughout the year, the center will be reflecting on its achievements and contributions, and in this edition, shares the story of how the Regional Climate Center program began.

Also in this edition:
• Details on several upcoming workshops and training sessions HPRCC will host
• The release of the center's first regional annual climate summary
• Highlights of a new product: a map interface

Read these stories and more by clicking here.

The HPRCC is part of the School of Natural Resources at the University of Nebraska-Lincoln.
More details at: http://hprcc.unl.edu