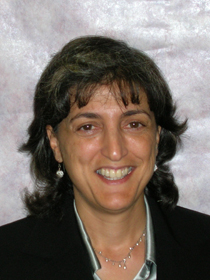 Dr. Lisa Pennisi, associate professor of natural resources, will be awarded a Senior Faculty Holling Family Award for Teaching Excellence during a ceremony starting at noon Friday, March 2, at the Nebraska East Union.

The event is open to all faculty, staff and students. Heavy hors d'oeuvres will be served at noon, with the program to begin at 12:20 p.m. To register, click here.

The Holling Family Award Program recognizes exceptional teaching, providing four senior faculty teaching awards, two junior faculty teaching awards and two teaching assistant awards. The award was established to celebrate imaginative educational programming and innovations (presentation and delivery) in the Institute of Agriculture and Natural Resources or Nebraska College of Technical Agriculture educational programs. Teaching includes college campus, extended campus, or community.

This award program recognizes the full continuum of educational programming from college campus to youth, adult and community programming.

The Holling Family Award Program for Teaching Excellence was made possible by a gift from the Holling family to honor their pioneer parents. John Holling was a 1912 electrical engineering graduate of the University of Nebraska-Lincoln and his brother, Gustave Holling, attended the College of Agriculture before farming the family's land in the Wood River Area

For more information, click here.