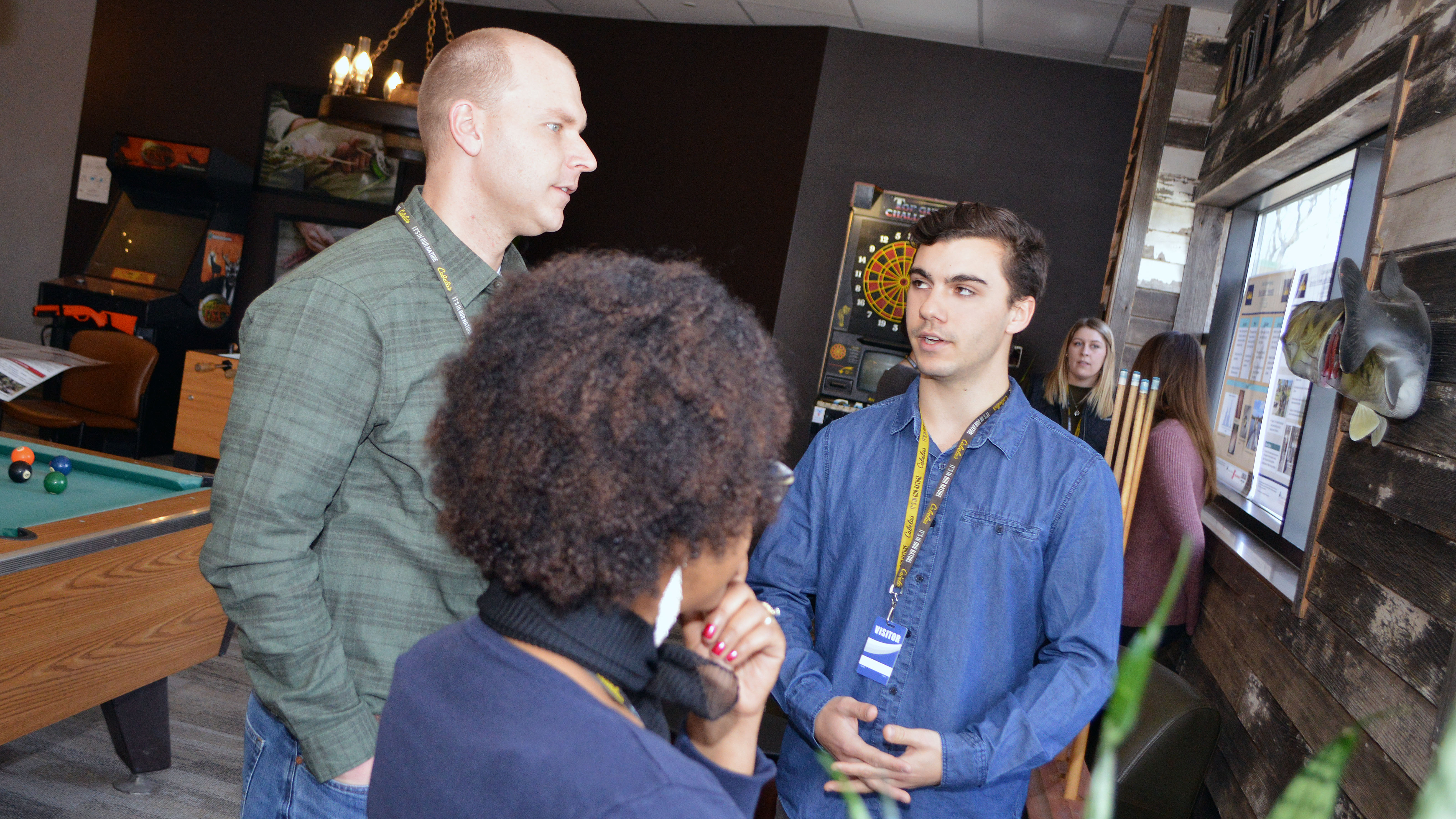 The Cabela's Apprenticeship Poster Session is noon to 1 p.m. Jan. 25 in the second floor lobby of Hardin Hall on East Campus.

The Cabela's Apprenticeship program began about five years ago with a donation by Cabela's that now funds undergraduate research projects. The program is a partnership with Cabela's, Nebraska Game and Parks Commission, and SNR at the University of Nebraska-Lincoln.

Each spring, current apprentices create posters highlighting their semester-long project and present them to Cabela's and Game and Parks representatives. This year, the students will present their work to a broader audience. Students include:


Lexy Palivanov, presenting "Burrowing owl habitat rehabilitation and analysis";

Clare Wilton, presenting "Survey of fish communities in Nebraska streams to identify potential hosts for native mussels";

Allison Carothers, presenting "Sea turtle research in Mexico";

Nick Bohannon, presenting "Nebraska 4-H shooting sports ambassador program";

Bethany Hollman, presenting "Interior least tern and piping plover nesting monitoring";

Alexis Vrana, presenting "Increasing awareness and participation in family fishing events";

Amelia Baker, presenting "Smallmouth bass population assessment in Lewis and Clark Lake";

Brock Lorenzen, presenting "Determining distribution of reptiles in Nebraska";

Nick Friedman, presenting "Seasonal differences in disease exposure to red foxed in urban development";

Rob Schroeder, presenting "Understanding nutrient removal in wetlands";

Melanie Herbers, presenting "Impacts of invasive bullfrogs on aquatic ecosystems in Nebraska";

Josh Garner, presenting "Assessing prevalence of blue-green algae in eastern Nebraska";

Cody Willnerd, presenting "Pastoral settlement impacts on a national park in Kenya";

Matthew Greiner, "Milkweed characteristics that may influence monarch butterfly health in agricultural landscapes"; and

Blanche Butera, presenting "Assessing nematode diversity in soil of forested areas in the Volcanoes National Park, Rwanda".


An informational session for those interesting in applying for a Cabela's Apprenticeship for the 2019-'20 school year will run concurrently with the event.

To learn more about the program: https://go.unl.edu/mrqb