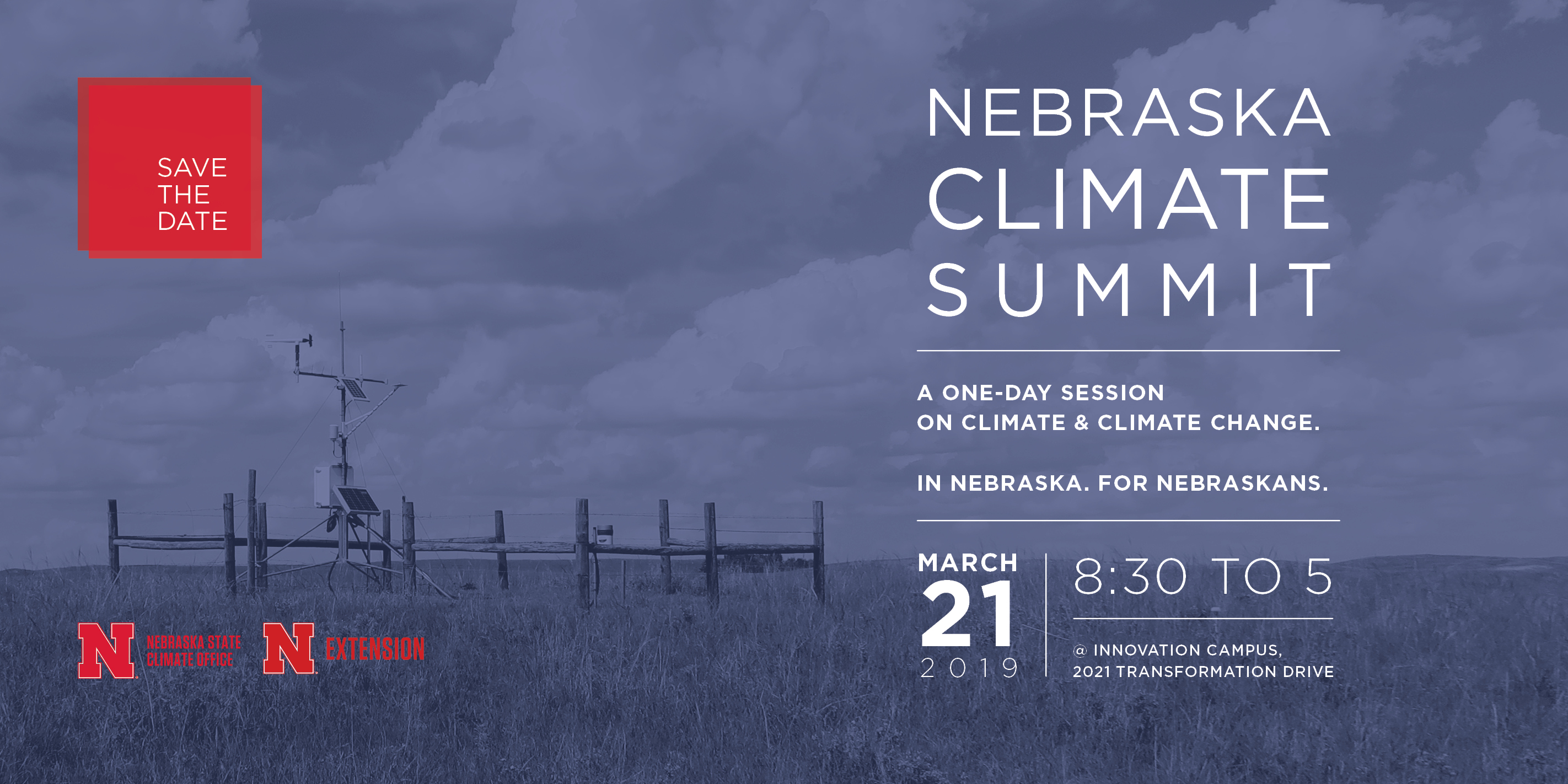 Nebraska State Climate Office and Nebraska Extension are bringing the Fourth National Climate Assessment to Nebraskans with a summit planned for March 21 at Nebraska Innovation Campus, 2021 Transformation Drive, Lincoln.

"Climate change is affecting us now, and ultimately, it is a local issue," said Martha Shulski, director of the state climate office based at the School of Natural Resources at the University of Nebraska-Lincoln. "Our role as climate professionals is to translate the regional- and national-scale reports to a relevant scale for determining meaningful actions."

Shulski, Tyler Williams, Extension climatologist, and partners across the university and state will lead the one-day information session on climate and climate change. To register for the event, click here. Topics will include:


Highlights of climate projections and impacts from the NCA4 (includes a panel discussion);

The future of climate and expected affects for Nebraskans;

Weather and climate monitoring;

Climate scenario planning by Nebraska Extension;

Climate and agriculture;

Climate and health; and

Climate and municipalities.


Across the state, Nebraskans already have noted an increase in high-rain events, as well as warmer temperatures. Agriculture producers have seen longer growing seasons and warmer summers, requiring increased water resources; and wetter springs, preventing efficient planting schedules. Both urban and rural dwellers have seen more extreme rain events, resulting in increased runoff and soil erosion.

These changes are expected to multiply — potentially affecting the health of people, crops, livestock, ecosystems and energy — as temperatures continue to increase into the future.

But they don't have to.

"The NCA4 is a jumping off point," Shulski said. Now, it's up to climatologists with the NSCO, High Plains Regional Climate Center, National Drought Mitigation Center and Nebraska Extension "to start a dialogue — or continue one — with stakeholders as we dive deeper to address these issues."

"This summit is the next step forward," she said, so "Nebraskans can tackle climate changes issues facing the state together."

The event runs from 8:30 a.m. to 5 p.m., with a break from noon to 1 p.m. for lunch. To register, click here. Registration will be capped at 350 due to space limitations.

by Shawna Richter-Ryerson, Natural Resources

More details at: https://go.unl.edu/htxy