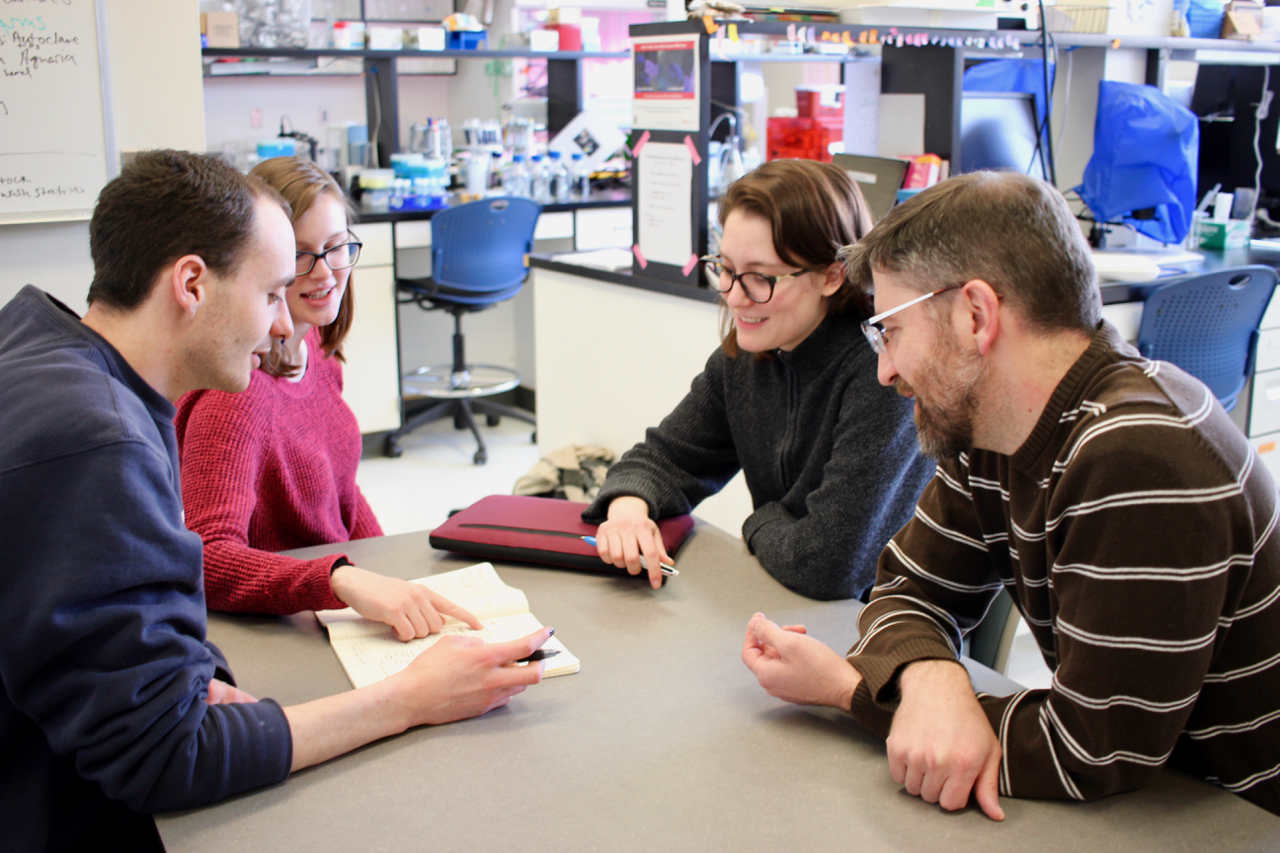 Since 2017, the Writing Fellows Program has helped over 800 students and dozens of faculty members improve their writing and now, after receiving funding from the Center for Transformative Teaching, the program is looking for more faculty partners.

The Writing Fellows Program was started by the director of the Writing Center, Rachel Azima, who wanted to offer a more focused resource for faculty and students.

"Writing fellows programs have been around for decades at other institutions," Azima said. "I wanted to offer more extensive support for both faculty and students around writing, and the Writing Fellows Program serves as an effective, boots-on-the-ground way of contributing to writing across the curriculum and writing in the discipline's efforts on campus."

The Writing Fellows Program works with faculty partners and specific classes to support students with their writing. Most of the fellows are undergraduates who consult with the Writing Center and generally support about a dozen students throughout a semester.

Ann Tschetter, associate professor of practice of history, has been working with the Writing Fellows Program since the beginning and is grateful to further resources available to students.

"I believe analyzing historical information and writing about it are great ways to learn history," Tschetter said. "For students, it's a great way to help them develop good writing habits and it also really builds student confidence in their writing. Meeting with the fellows helps students develop other skills as well—things like meeting in a professional situation, receiving and acting on constructive feedback, and how to polish their work."

In addition to helping students with course work, the fellows also offer feedback to the faculty partners.

"As a faculty member, receiving feedback about my writing prompts was very helpful," Tschetter said. "I saw my prompts through someone else's eyes, and the feedback I got from the fellows helped me sharpen and clarify my goals for my writing assignments."

Working with the writing fellows goes far beyond standard proofreading of papers, with students receiving guidance about organization, clarifing points, and making sure that readers of different backgrounds and skill levels can understand the information presented.

"It's really beneficial to have fellows who are not science majors reading science writing," Cray Cressler, associate professor in the school of biological sciences, said. "Good science writing shouldn't be inaccessible, and having an outside audience read and react to the writing helps students to communicate their ideas more clearly."

The funding from the Center for Transformative Teaching will support the Writing Fellows Program through to 2025.

"I am very excited about this teaching and learning collaboration between the CTT and Writing Fellows Program," Nick Monk, director for the center said. "The fellows do excellent work with the students and instructors and gain a lot of experience, as well."

Faculty interested in learning more about joining the Writing Fellows Program should visit the Writing Center's website.

More details at: https://www.unl.edu/writing/