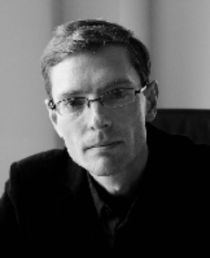 Martin Puchner, author and English professor at Harvard University, will present "Actors and Puppets - A Modern Rivalry" at 5:45 p.m., Nov. 3 in the Van Brunt Visitors Center. This lecture will be given in conjunction with the Orlan exhibition at the Sheldon Museum of Art, Sept. 17 - Jan. 30, 2011, as part of the Interdisciplinary Arts Symposium.

Puchner's writing and research fall under three broad rubrics: drama, philosophy and world literature. In "Stage Fright" (2002) and "Against Theatre" (ed. 2006), he uses drama and theater to highlight the values and contradictions of modernism. This interest also informs his editorial work in drama, including an edition of "Six Plays of Henrik Ibsen" (2003), a new edition of Lionel Abel's "Metatheater" (2003), a four-volume collection of critical essays on modern drama, "Critical Concepts: Modern Drama" (2008), "The Norton Anthology of Drama" (2009) as well as his editorship of "Theatre Survey."

In addition to his scholarly work, Puchner writes essays on contemporary literature, philosophy and politics for such venues as The London Review of Books, Bookforum, Raritan Review and N+1.

The Interdisciplinary Arts Symposium is sponsored by the Hixson-Lied College of Fine and Performing Arts, which is presented in part by the Lied Center for Performing Arts and funded partly by the Hixson-Lied Endowment.
More details at: http://go.unl.edu/39c