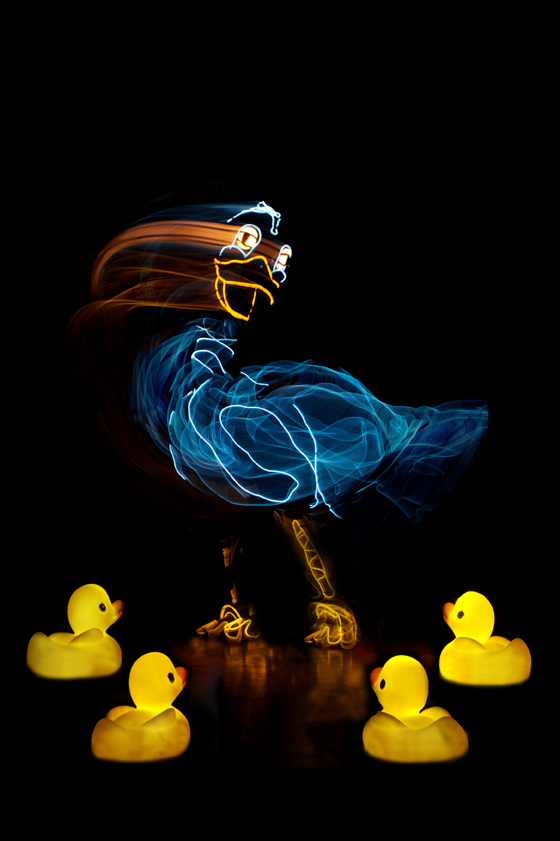 For many, the fables of Aesop and Hans Christian Andersen are time-honored traditions told again and again. On Feb. 22, classic tales and state-of-the-art technology come together when "The Ugly Duckling" and "The Tortoise and the Hare" will be illuminated like never before on the main stage of the Lied Center for Performing Arts.

This performance is part of the Lied Center's FamFest starting at 5:30 p.m. before the 7 p.m. performance.

Ticket holders are invited to participate in the free FamFest which includes arts and crafts, fun games and complimentary food from Runza, Pepsi and The Cookie Co.

Andersen's "The Ugly Duckling" has taught generations of children lessons about inner and outer beauty. The audience will cheer for the ugly duckling's heroic triumphs along the way to becoming a beautiful swan. Aesop's fable, "The Tortoise and the Hare," is more than 2,500 years old, but continues to drive home the cherished adage, "Slow and steady wins the race."

In an eye-dazzling retelling of these seasoned stories, characters are illustrated by giant, luminescent puppets that give the art of story telling a whole new look. This imaginative show was created by Fulbright scholar and UNL graduate Corbin Popp, along with fellow creator Ian Carney. Together they make up The Corbian Visual Arts and Dance. When paired with LightWire Theater, they create shows with dazzling visuals and puppetry, creative choreography and a range of musical styles.

Tickets are $16 for adults and $8 for students/youth, and may be purchased online at http://www.liedcenter.org, by calling 402-472-4747 or at the Lied Center.
More details at: http://liedcenter.org