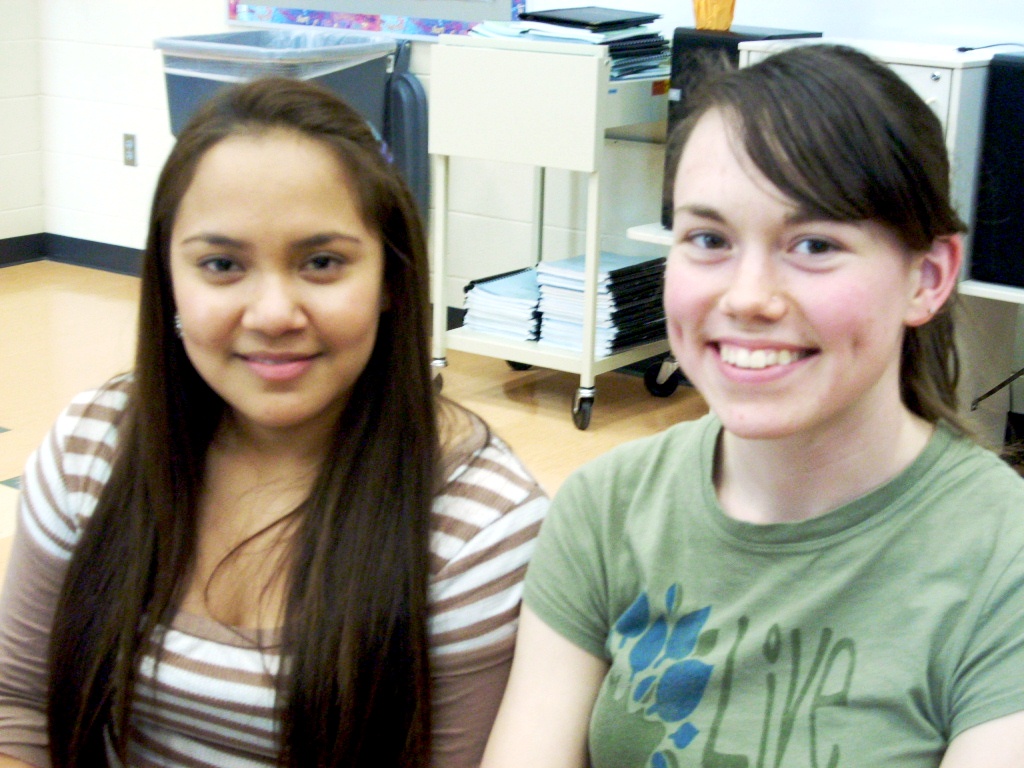 UNL's Cross Cultural Mentoring course provides undergraduate and graduate students with an opportunity for intensive work with a refugee, immigrant and/or minority high school student.

UNL students assist protégés with transitioning from one culture to another, engaging in and completing high school, learning problem-solving techniques unique to the U.S., and accessing community resources.

During the fall semester, approximately 25 UNL students were paired with immigrant, refugee or minority high school students from Lincoln North Star and Lincoln High School. Of the 25 students enrolled in the class, 15 applied to participate as an AmeriCorps volunteer receiving a $1,715 tuition voucher in exchange for 300 hours of service.

The goal of mentoring course is to exercise individual and social responsibilities through the study of ethical principles and reasoning, application of civic knowledge, interaction with diverse cultures and engagement with global issues. In addition to addressing topics of importance to the protégé and his or her parents, UNL students research the country of origin and/or culture of the protégé and read a series of books on refugees, immigrants, and populations in transition to become familiar with obstacles related to surviving in the U.S. when exposure to the country and cultures of the U.S. has been limited.

Mary Willis, associate professor of anthropology, has been teaching the class for seven years. Through the class, UNL students are paired with Lincoln North Star and Lincoln High students for an entire academic year. These two schools have the highest number of immigrant students.

The mentoring course is offered in the fall as ANTH/WMNS 408/808 and in the spring as ANTH/WMNS 409/809. Student mentors must sign up for two consecutive semesters to complete the experience.

UNL student mentors meet with their protégés between the hours of 8 a.m. and 3 p.m. at the school site.

Together mentoring pairs tackle a host of academic or social barriers, which often prevent students from completing high school. In each case, UNL students confront the issues that immigrants face upon arriving in Lincoln, actively teach and engage in civic-related systems (e.g. immigration requirements, obtaining legal status and citizenship), and learn about and access community resources for protégés and their families.

UNL student mentors document and analyze experiences in weekly journals, including reflection on the mentoring experience and what was learned from interaction with the student, family, culture and school system.

Topics center on both academic and personal issues. Activities include work with the schools to improve academic performance, attend classes with protégés to observe barriers and social issues, analyze student standing in terms of graduation requirements, attend parent/teacher conferences, arrange for the protégé to attend classes at UNL, tour the campus and the residence halls, arrange for the protégé to have a professional shadowing day in a profession that he or she mentions as interesting, assist in filling out job applications and forms, organize a common U.S. activity for the mentor and protégé to do together, e.g., movie, prom or bowling, assist with immigration, citizenship issues, and application processes, take protégés or family members to health appointments and when necessary, confront and address ethical principles and issues such as reporting domestic violence or reinforcing age appropriate behavior.

Through this experience, protégés have improved school attendance, graduated high school, applied and been accepted to college, and increased comfort in the U.S. UNL students learn what 'culture' really is and finally understand their own culture as they work to teach and transition their protégé. The entire experience is mutually beneficial and many pairs work together for multiple years, graduating at the same time.