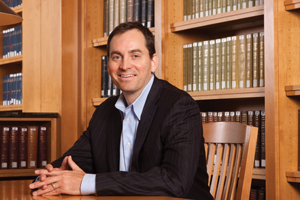 The Space, Cyber and Telecommunications Law program will offer an online Master of Laws degree to attorneys in the fall.

Through the online program, students will attend classes live through Adobe Connect technology. Students will be able to ask questions, view and participate in class. Online students will have up to six semesters to complete degree requirements.

"This is a wonderful opportunity for practicing lawyers to expand their expertise in the areas of space, cyber and telecommunications law," said Matt Schaefer, director of the Master of Laws program. "We are excited about making this unique education more accessible to the practicing bar."

Applications for both the on-campus and online LL.M. classes are being accepted for the fall 2012 semester.