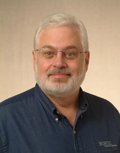 Kurt Geisinger, professor of educational psychology, has been appointed to a 28-member commission to craft performance standards for the Council for the Accreditation of Educator Preparation. The commission is a 15-month commitment.

The Council for the Accreditation of Educator Preparation was created in 2010 by the merger of two separate accreditors, the National Council for Accreditation of Teacher Education and the Teacher Education Accreditation Council.

The new commission has been tasked with writing the body's standards. It includes a diverse group representing points of view about teacher education and performance standards.

The commission is taking the recommendations of a panel on clinical preparation and partnerships for improving student learning. The panel released a report a year ago, saying it was time to turn teacher education "upside-down," and urged increased oversight and expectations for educator preparation and the expansion of new delivery models.

Geisinger is director of the Buros Center on Testing and W. C. Meierhenry Distinguished University Professor at UNL.