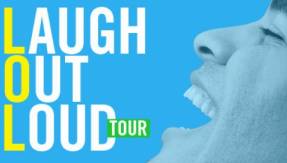 The troupe that helped launch the talent of Tina Fey, Amy Poehler, Stephen Colbert, Jane Lynch, Steven Carell and countless other comedians will lead a free workshop on March 10.

Chicago's Second City Comedy Troupe will help UNL faculty, staff and students hone their comedic skills in an "Improve Comedy Workshop," 3 to 4:30 p.m., March 10 in the Lied Center for Performing Arts' Steinhart Room. Doors open at 2:30 p.m.

Space is limited. Reservations are suggested and can be made at http://go.unl.edu/im9.

Organized by the University Program Council and Lied Center, the workshop will consist of roughly 45 minutes of the cast members talking about the Second City and improv comedy and 45 minutes of interactive demonstration.

Second City's "Laugh Out Loud Tour" will play the Lied at 7:30 p.m., March 10. Tickets (free for UNL students) are $29 and $19 and can be purchased at http://www.liedcenter.org, at the Lied Box office or by calling 402-472-4747.