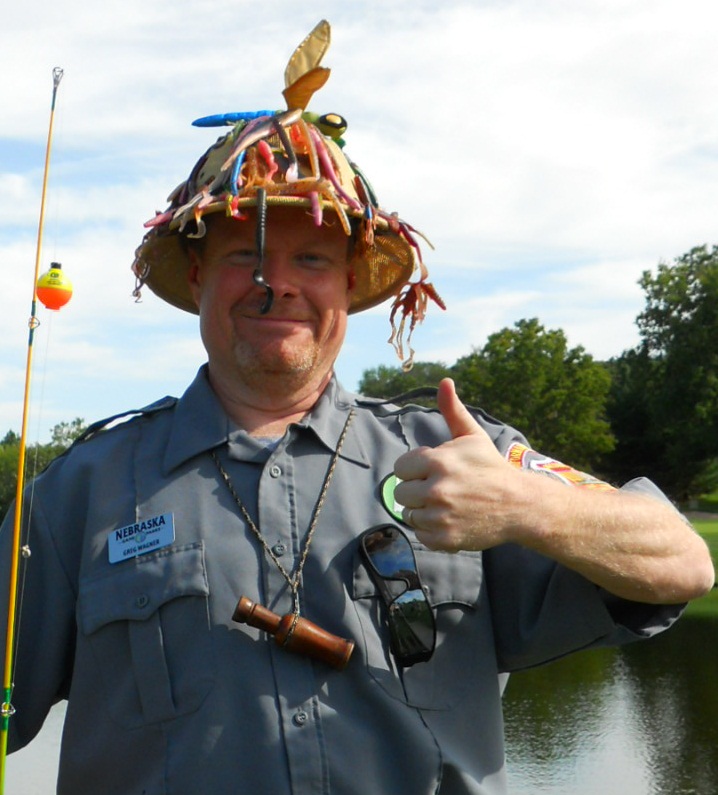 Greg Wagner and Daryl Bauer of the Nebraska Game and Parks Commission will present "The Wild Life of Interacting with the Media" at 7 p.m. March 14, in the Hardin Hall auditorium. The presentation is free and open to the public.

"We're not just on the job, we're on a mission, and you're part of it," Wagner wants people to know. Wagner is a public information officer known for doing any and everything on behalf of the state's outdoors. Bauer is a fisheries biologist. The Game and Parks Commission is charged with stewardship of the state's fish, wildlife, park and outdoor recreation resources.

One of Wagner's main goals is to get people, especially young ones, to spend some time outside. Ten years ago, he worried because young people were spending a lot of time at malls. Now, he worries that they aren't even leaving their couches, opting instead for virtual hunting, fishing and other electronic experiences.

The Game and Parks Commission is a leader in areas of conservation education that helps people to hunting and other outdoor activities, Wagner said. It's also mostly self-supporting with user fees.

For more information, contact unlwildlifeclub@gmail.com.