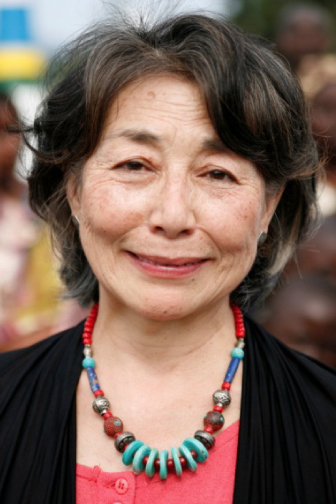 Internationally celebrated artist Lily Yeh will participate in community art projects, a workshop and public presentations during a three-day visit to UNL.

Yeh will be on campus March 13-15. Events that are open to the public during Yeh's visit are a lecture, 6 to 7:30 p.m., March 14 in Richards Hall, room 15; and a talk and book signing, 6 p.m., March 13 at Indigo Bridge Books, 701 P St.

Other events include: a "Paint Big, Paint Together" workshop with area youth; a paper cut mural workship with UNL students and community leaders; a talk about social entrepreneurism with UNL's Students in Free Enterprise; a conversation with UNL graduate students; and attending UNL's Women's Week banquet.

Yeh's visit is hosted by the Hixson-Lied College of Fine and Performing Arts.

Yeh is founder an executive director of the Village of Arts and Humanities in North Philadelphia. The project helped create a national model of community building through the arts.

In 2003, Yeh pursued her work internationally, founding Barefoot Artists, Inc. The project brings the transformative power of art to impoverished communities around the globe through participatory, multifaceted projects that foster community empowerment, improve the physical environment, promote economic development and preserve indigenous art and culture.

She has completed projects in multiple countries including the United States, Kenya, Ivory Coast, Ghana, Rwanda, China, Taiwan, Ecuador, Syria, Republic of Georgia, Haiti and Palestine.

For more information, go to http://www.barefootartists.org.