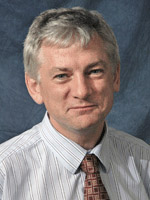 The Chemical and Biomolecular Engineering Research lecture series continues with a presentation by University of Wisconsin-Madison professor Nicholas Abbott, 11:30 a.m., March 15 in Othmer Hall, room 205. Lunch provided first come, first served.

Abbott's lecture, "Colloidal and Interfacial Phenomena in Liquid Crystalline Systems," is free and open to faculty, staff and students.

For more information, go to http://go.unl.edu/9xe.