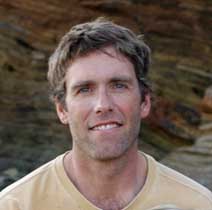 Kailen A. Mooney, of the University of California, Irvine, will present "Plant Genetic Effects on Interactions Among Anthropods: Linking Evolutionary and Community Ecology" at the School of Biological Sciences Seminar, 3:30 p.m. March 15 in Hamilton Hall Room 112.

Mooney, assistant professor in the Department of Ecology and Evolutionary Biology, studies the interactions between plants, arthropods and insectivorous birds in both ecological and evolutionary contexts. His talk will present the results of manipulative field experiments that investigate these dynamics using natural plant-arthropod systems.

The seminar talk is hosted by Chad Brassil.