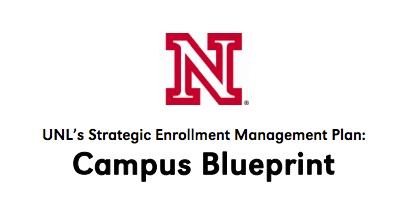 The Enrollment Management Council has released a report summarizing the university's preliminary plans to address the chancellor's enrollment growth goals. Titled the Campus Blueprint, the report is designed to provide the UNL community with an understanding of our enrollment situation and strategies for increased recruitment and retention. The members of the Enrollment Management Council ask that you read the plan (link below) and share your reactions with us.

The feedback we receive from you and your colleagues across the campus and the state will be used to improve upon our plans moving forward.


http://go.unl.edu/blueprint


If you have any questions about this report, please contact Alan Cerveny at acerveny2@unl.edu or your representative on the Enrollment Management Council.

More details at: http://go.unl.edu/blueprint