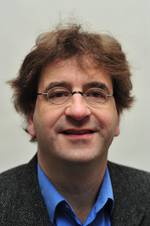 Wolfgang Weisser, professor of Technische Universität München, will present "Natural Enemies, Meta Community-Dynamics and Alarm Signaling in Aphids" in a School of Biological Sciences Seminar, 3:30 p.m. March 29 in Hamilton Hall 112.

Weisser, chair for terrestrial ecology in the Department of Ecology and Ecosystem Management, studies the ecology of species interactions and the consequences of these interactions at the population, community and ecosystem level. His talk will have two focuses: aphid meta-population and meta-community dynamics in the field under the influence of predation and host plant quality; the role of top-down and bottom-up forces in aphid alarm signaling.

The seminar talk is hosted by Brigitte Tenhumberg.