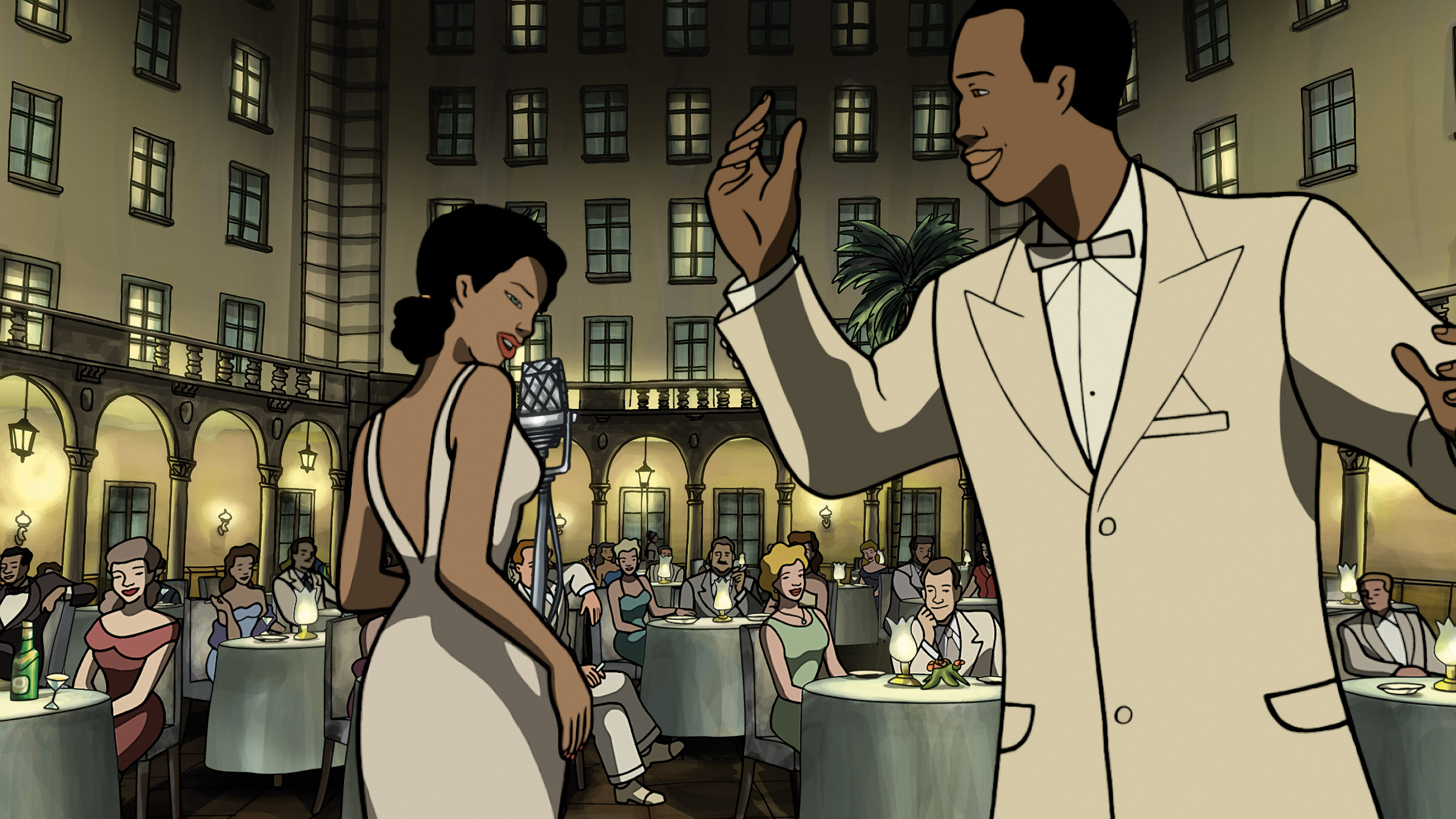 The Oscar-nominated animated ode to love and jazz, "Oscar and Rita," and the off-kilter adventure "The Fairy" open today at the Mary Riepma Ross Media Arts Center. Both films are unrated and play through April 12.

"Oscar and Rita" was a Best Animated Feature nominee for the 2012 Academy Award. The film features a passionate love story created by Oscar-winning director Fernando Trueba and Spain's most successful designer Javier Mariscal. In "Oscar and Rita," Trueba and Mariscal, close friends and collaborators for a number of years, celebrate their passion for the music and culture of Cuba.

The film is set against the color and bustle of Havana, Cuba, New York City, Las Vegas, Hollywood and Paris in the late 1940s and early 1950s. Chico is a young piano player with big dreams. Rita is a beautiful singer with an extraordinary voice. Music and romantic desire unite them, but their journey — in the tradition of the Latin ballad, the bolero — brings heartache and torment.

The production features an original soundtrack by legendary Cuban pianist, bandleader and composer Bebo Valdés. The film features music by jazz legends Thelonious Monk, Cole Porter, Dizzy Gillespie and Freddy Cole (brother of Nat King Cole).

"The Fairy" is a charming, off-kilter adventure about a hotel clerk who falls in love with a wish-granting fairy. The film was created by the Belgium-based trio of Dominique Abel, Fiona Gordon and Bruno Romy.

The clerk, Dom, works the night shift in a small hotel near the industrial seaport of Le Havre. However, one night a woman named Fiona arrives with no luggage and no shoes. She tells Dom that she is a fairy, and grants him three wishes. However, before she is able to grant the third wish, she mysteriously disappears. By this point, Dom has fallen in love with Fiona, and sets out on a quest to find her, leading the two on a series of comic misadventures.

For more information, including show times and ticket prices, go to http://www.theross.org or call 402-472-5353.
More details at: http://www.theross.org