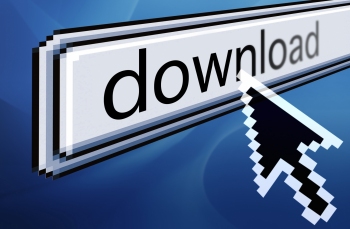 University Libraries has announced UNL's top 20 most downloaded dissertations for 2010. The top four colleges represented are Arts and Sciences, Education and Human Sciences, Agricultural Sciences and Natural Resources, and Fine and Performing Arts.

The most downloaded dissertation is "Poetica De Lo Soez: Luis Rafael Sanchez: Identidad Y Cultural En America Latina Y En El Caribe," written by Julio Cesar Sanchez Rondon. The dissertation was submitted by the Arts and Sciences graduate in May 2006. The dissertation was downloaded 3,312 times in 2010.

All graduate theses and dissertations have been made electronically available via the Libraries' Digital Commons - an online repository to preserve and share research of students and faculty at UNL. All documents available on the Digital Commons are accessible through Google searches, which has increased use of dissertations.

UNL's Digital Commons is the second largest academic digital repository, containing more than 44,000 documents including more than 10,000 dissertations. This is second to the University of Michigan's Deep Blue, which includes more than 61,000 documents.

Dissertations and all other information stored in the Digital Commons can be accessed at http://digitalcommons.unl.edu/.

The other top 20 dissertations downloaded in 2010 are:

Kurt Kinbacher, history, March 2006 - 1,729 downloads of "Immigration, the American West, and the Twentieth Century: German from Russia, Omaha Indian, and Vietnamese-Urban Villagers in Lincoln, Nebraska"

Marina Fabrikant, music, May 2006 - 1,377 downloads of "Bach-Busoni Chaconne: A Piano Transcription Analysis"

Dilia Hernandez Delgado, modern languages and literatures, April 2007 - 1,217 downloads of "La presencia del dolor en la obra poetica de Garcilaso de la Vega, Diego Hurtado de Mendoza, Gutierre de Cetina, Lope de Vega y la Madre Josefa del Castillo"

Brenden Rensink, history, April 2006 - 1,113 downloads of "Native American History, Comparative Genocide and the Holocaust: Historiography, Debate and Critical Analysis"

Steven Moellering, music, May 2007 - 891 downloads of "Visions Fugitives: Insights into Prokofiev's Compositional Vision"

Brian Alber, music, March 2006 - 749 downloads of "The Evolution of Sonata Form in the Wind Music of W.A. Mozart"

Alana K. Eldrige, modern languages and literatures, April 2009 - 740 downloads of "Inscriptive Masculinity in Balzac's Comadie Humaine"

Lynn Overholt Wake, English, December 2007 - 740 downloads of "E. B. White's Environmental Web"

Nicholas Joseph Aieta, history, December 2007 - 608 downloads of "Frontier Settlement and Community Development in Richardson, Burt, and Platte Counties, Nebraska, 1854-1870"

Carmen Bourbon, modern languages and literatures, June 2009 - 584 downloads of "La voz y la violencia invisible en el cuento caribeto contemporneo"

Marilyn J. Bugenhagen, agricultural leadership, education and communication, December 2006 - 566 downloads of "Antecedents of Transactional, Transformational, and Servant Leadership: A Constructive-Development Theory Approach"

Jason A. Heppler, history, July 2009 - 565 downloads of "Framing Red Power: The American Indian Movement, the Trail of Broken Treaties, and the Politics of Media"

Drucilla M. Wall, English, April 2006 - 563 downloads of "Identity and Authenticity: Explorations in Native American and Irish Literature and Culture"

Leonor Ceballos Fernandez, modern languages and literatures, August 2007 - 545 downloads of "La Evolucion De La Voz Femenina En El Cuento Espanol Entre Los Grupos Generacionales De 'Las Hijas De La Posguerra' Y 'Las Hijas De La Democracia'"

Linda Petroff, education and human sciences, November 2008 - 533 downloads of "Stress, Adult Attachment, and Academic Success among Community College Students"

Mary C. Moler, education and human sciences, July 2008 - 510 downloads of "The Relationship between the Curriculum, Instruction, and Assessment Provided by Wyoming High School Mathematics Teachers and the Performance of Wyoming 11th Grade Students on the Adequate Yearly Progress of Wyoming Schools"

Deidra G. Stephens, education and human sciences, April 2009 - 508 downloads of "A Correlational Study on Parental Attachment and Moral Judgment Competence of Millennial Generation College Students"

Guiomar C. Fages, modern languages and literatures, May 2006 - 495 downloads of "En Busca De Una Tipologia Maternal: (Re)Considerando La Mujer-Madre En La Espana±a De Los Siglos XIX Y XX"

Jennie Marie James Hodgen, animal science, April 2006 - 492 downloads of "Factors Influencing Off-Flavor in Beef"
More details at: http://go.unl.edu/rv6