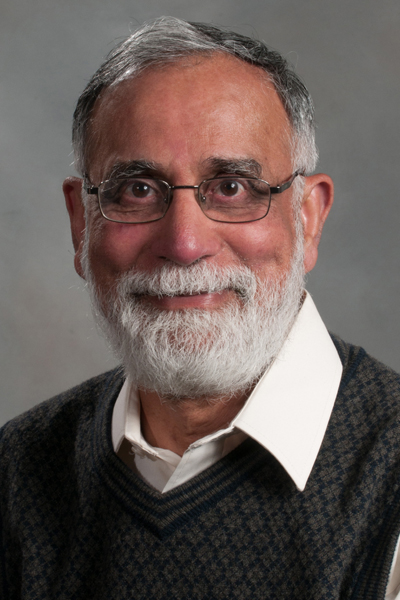 Professor Sharad Seth will retire at the end of this academic year. A reception in his honor is 4 to 5:30 p.m. April 12, in the June and Paul Schorr III Center for Computer Science and Engineering, second floor.

Prior to the reception, a series of presentations — including a "Last Lecture" by Seth — will be offered in Avery Hall, room 108. The presentations begin at 2 p.m. Seth's talk is 3:30 to 3:55 p.m.

Seth has been a member of the faculty in the department since 1970.

Seth received his doctorate in electrical engineering in 1970 from the University of Illinois, Urbana-Champaign. This past semester he taught Computer Organization and Senior Design. His current research interests are VLSI testing, computer architecture, and document image analysis.

He was director of the Center for Communication and Information Science and the major adviser of Graduate Student Research. He received the IEEE Fellow Award in 1997 and has secured numerous grants over the years. He also has served on the JETTA editorial board since 1990.

"Professor Sharad Seth's retirement is a significant milestone for CSE," said Steve Goddard, department chair. "Sharad joined our faculty in 1970, and none of us have known a time when he wasn't a core member of our community. His humor, insights, wisdom, and dedication to CSE have shaped our department for 42 years, and he will be greatly missed."

For more information, contact LaRita Lang at llang1@unl.edu or 402-472-3826.