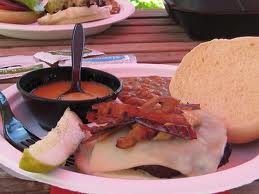 The Dairy Store renews its summer tradition of grilling traditional P.O. Pears burgers and hosting a jazz band on the green space south of the Food Industry complex. The event will take place from noon to 1 p.m., April 13.

P.O. Pears was a well-known Lincoln restaurant that closed in 2008. However, its burgers live on with the secret recipe still intact.

The Dairy Store said individuals can stop in as early as 8 a.m. to pre-purchase lunch to avoid the crowd. No purchase is necessary to sit and listen to the music performance.

For more information, go to http://go.unl.edu/d2v.