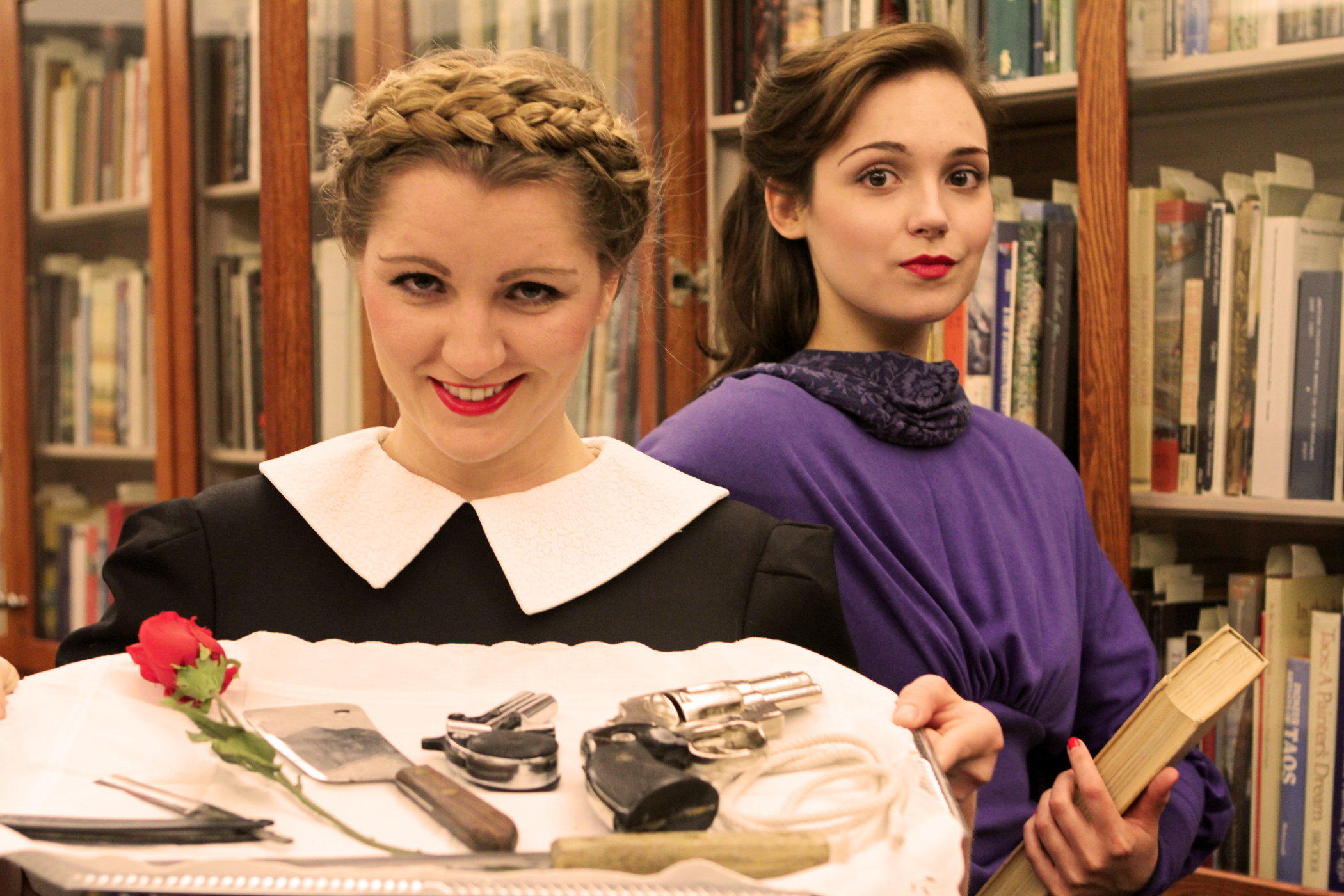 University Theatre closes out the season with "The Musical Comedy Murders of 1940," with shows at 7:30 p.m., April 12-14 and April 18-21 in the Temple Building's Howell Theatre. University Theatre is part of the Johnny Carson School of Theatre and Film.

Individual tickets are $16 general admission, $14 faculty, staff and senior citizens, and $10 for students (with a valid NCard). Season passes area available and redeemable for up to four admissions. For more information, go to http://carsonschool.unl.edu. Tickets are available through the website; at the Lied Center for Performing Arts box office; by calling 402-472-4747 or 800-432-3231; or at the door, one hour prior to a performance. Reservations are recommended.

"The Musical Comedy Murders of 1940" was written by John Bishop. The production is directed by Carrie Lee Patterson, who also directed University Theatre's fall 2011 production of "Lady Windemere's Fan."

A wildly comic romp poking fun at the more ridiculous aspects of theater and the thrillers of 1930s and 1940s Hollywood, "The Musical Comedy Murders of 1940" focuses on the creative team of a recent Broadway flop who have assembled for a backer's audition of their new show at the elaborate estate of a wealthy patron. In the tradition of Hollywood's best murder mysteries, the house is replete with sliding panels, secret passageways and a German maid who might just be four different people.

Comic mayhem ensues when the infamous "Stage Door Slasher" who had murdered three chorus girls in the last fiasco, reappears and strikes again. As the creative team prepares their performance, a blizzard cuts off any possible escape and the bodies start to pile up. Knives spring out of nowhere, masked figures drag victims behind swirling bookcases and the bumbling police inspector snowshoes in to try to investigate.

Cast members are undergraduates Lucy Myrtue, Jessie Tidball, Devon Schovanec, David Rubio, Nate Ruleaux, Emily Martinez, Michael Lee, Maggie Austin, Sam Hartley and Jenny Holm.

Designs are by graduate student Julie Douglass (costumes), undergraduates Chris Stephanek (lights) and Logan Caldwell (sound), and faculty member Laurel Shoemaker (scenic). The production is stage managed by undergraduate Megan Kraft.

For more information, go to http://go.unl.edu/fsa.