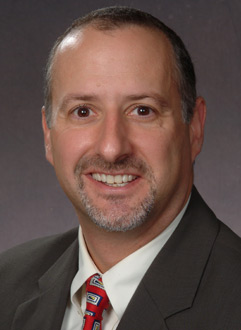 David Rosowsky, one of four final candidates for senior vice chancellor for Academic Affairs, will be on campus Dec. 1-3 and will give a public presentation at a reception 3:30 to 5 p.m. Dec. 2 at Sheldon Museum of Art.

Rosowsky is the dean of Engineering at Rensselaer Polytechnic Institute. Prior to coming to Rensselaer, Rosowsky served as head of the Zachry Department of Civil Engineering at Texas A&M University, where he also held the A.P. and Florence Wiley Chair in Civil Engineering. Previous posts included professorships at Oregon State and Clemson, Johns Hopkins and Purdue universities. He earned his bachelor's and master's degrees in civil engineering at Tufts University, and his Ph.D in civil engineering at Johns Hopkins University. He is an expert in the field of structural reliability.

Suzanne Ortega, the final finalist to visit campus, presents 3:30 to 5 p.m. Dec. 6 at Sheldon. Gregory Washington and Dennis Savaiano have already visited campus.

For more information on the candidates, click the link below.
More details at: http://svcaasearch.unl.edu