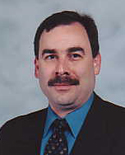 Mario Scalora, associate professor of psychology, will deliver an Honors Forum lecture, "Promoting Free Speech in a Globalized Security Environment," at 7 p.m., Dec. 2 in the Nebraska Union auditorium. The lecture, part of the Nebraska Colloquium, is free and open to faculty, staff and students.

The Nebraska Colloquium is a series of lectures designed to engage the entire UNL community in thoughtful discussion of important issues. The theme for the 2010-11 series is "Globalization's Promise."

For more information on Nebraska Colloquium events, go to http://nebcolloquium.unl.edu.
More details at: http://go.unl.edu/9rq