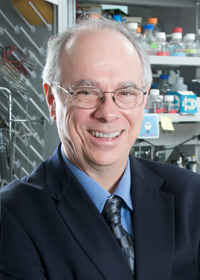 The Biotechnology/Life Sciences Seminar Series continues today with a 4 p.m. presentation by Dr. Kevin Campbell of the University of Iowa College of Medicine. He will discuss "Mechanistic and Molecular Insights into the Pathogenesis of Muscular Dystrophy." The lecture is in the Beadle Center, room E103.

The talk and a 3:30 p.m. reception are free and open to the public.

For more information, go to http://biotech.unl.edu.