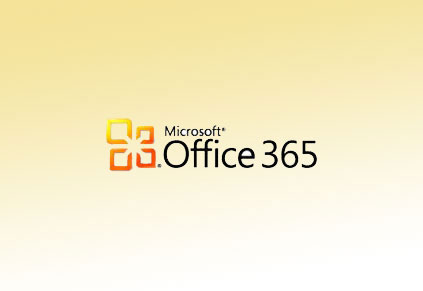 The UNL email migration team loves it when a good plan comes together.

And — with just a few weeks remaining until the June 30 deadline — the team is asking that campus units that have not moved to Office 365 take time to organize before diving in to the migration.

"Creating a comprehensive plan is key to a successful upgrade to Office 365," said Paul Erickson, enterprise architect for Information Services. "We need campus departments to be thinking about this and have a plan in place before the first of May if we are going to have this complete by the end of June."

About half of UNL's 8,600 employees have shifted to Office 365. That tally includes the College of Arts and Sciences, UNL's largest college with nearly 50 percent of the faculty on campus and more than 1,000 email accounts.

Bryan Miller, technical support manager for Arts and Sciences, said the college started planning before the holiday break in December.

"Since we are very faculty heavy, we realized the June 30 deadline was not realistic," Miller said. "With finals and graduation, we needed to be done by the end of April."

The actual Arts and Sciences email migration has been in motion since February. Miller said the transition has been "pretty smooth" and the recent introduction of an automated migration tool has made the process easier. Providing Information Services with daily reports on who would migrate also proved useful.

"The migration team is willing to meet with any department to help make the transition smoother," said Corrie Svehla, a leader on the migration team. "We can help with planning, answer questions and even have the staff to help with actual migrations."

Information on how to organize a migration — for both departments and individuals — is available at http://email.unl.edu. The site includes a list of frequently asked questions, best practices, resources and training sessions.

Some key items to consider when starting a plan include: Survey faculty and staff prior to migrating, determine who shares calendars, who has organizational accounts, what email system they are currently using, and what version of Microsoft Office they have; eliminate all unnecessary, old emails; eliminate or archive any message greater than 25 megabytes; and determine who already has active directory accounts activated.

"Do the leg work ahead of time. I can't emphasize that enough," Miller said. "Also, be sure to identify who disappears between now and June 30 and get them migrated right away."

Campus units ready to transition to Microsoft 365 or who need help with planning/scheduling, should contact Information Services at planmigration@unl.edu.

"We cannot do this successfully without everyone's involvement," said Svehla. "And, you don't have to be a technician. We just need someone willing to help out and get things moving forward."

For more information on starting the migration process, go to http://email.unl.edu, send email to mysupport@unl.edu, or call 402-472-3970.