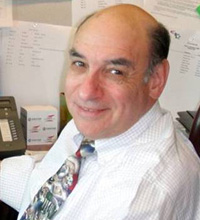 University of Nebraska Medical Center researcher Dr. Irving Zucker will discuss his work in a 4 p.m. May 15 lecture in the Beadle Center room N172. The talk, part of the Biochemistry/Redox Biology Center Seminar Series, is free and open to the public.

Zucker, a professor and chair in the Department of Cellular and Integrative Physiology at UNMC, will discuss "Central Oxidative Stress in Chronic Heart Failure: Modulation by Exercise Training."

Zucker's research has been directed at autonomic regulation in disease states. This includes cardiovascular reflexes that set the level of sympathetic tone in heart failure.