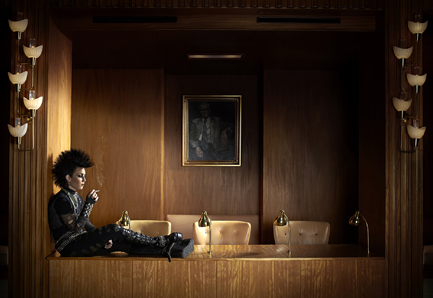 "The Girl Who Kicked the Hornet's Nest," the third and final film adaptation of the late Swedish author Stieg Larsson's best-selling "Millennium Trilogy," opens Dec. 10 at the Ross Media Arts Center.

Showing through Dec. 23, the film opens with Lisbeth Salander fighting for her life. In intensive care and charged with three murders, she will not only have to prove her innocence, but also identify and denounce the corrupt government institutions that nearly destroyed her life. In the previous two movies - "The Girl with the Dragon Tattoo" and "The Girl Who Played with Fire" - Salander was a victim. In "Hornet's Nest," she fights back.

The Ross will offer a talk about the Larssons' Millennium Trilogy books and the film adaptations at 2:30 p.m., Dec. 12. The talk follows the noon showing of "Hornet's Nest." Betty Levitov, a professor at Doane College, will lead the discussion. The movie talk is free and open to the public. Admission to the noon showing is at regular Ross prices.

For more information or to purchase tickets, go online to http://www.theross.org.
More details at: http://www.theross.org