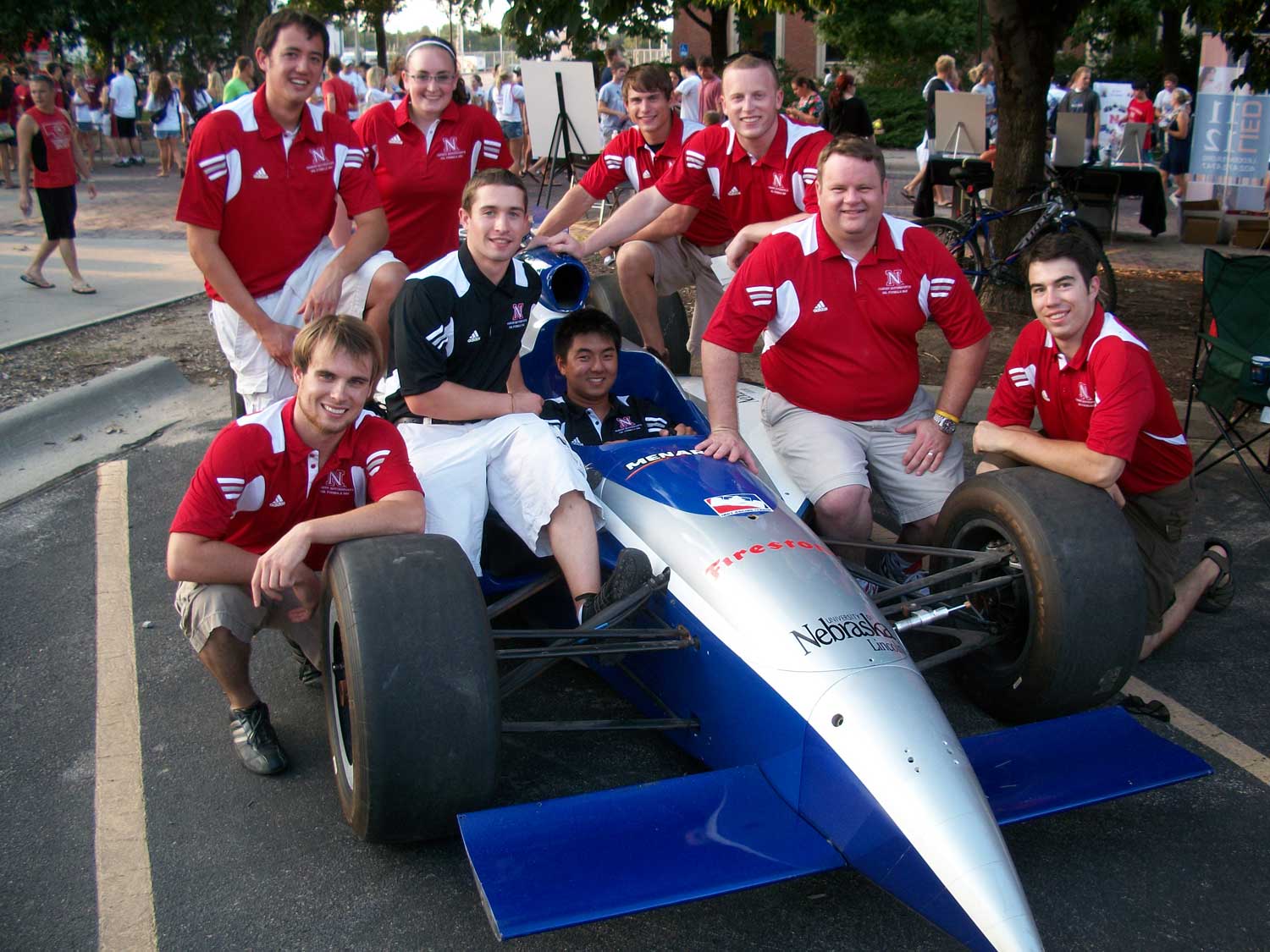 Students in the College of Engineering will compete in their first Formula SAE race car event June 20-23 at the Lincoln Airpark.

Formula SAE is a student design competition organized by the Society of Automotive Engineers (SAE, also known as SAE International). The competition was started back in 1978 and was originally called SAE Mini Indy.

This is also the first of five years UNL will host a national Formula SAE competition. The event features 81 colleges and about 1,400 students from six countries.

The team entries do not actually race each other. Competitions include acceleration, handling, autocross (speed and handling), endurance, fuel economy, design, cost and manufacturing, and presentation.

The event is free and open to the public. Events on June 20-21 are static with cars parked for judging. The cars are featured in on-the-track competitions on June 22-23. Events begin at 1 p.m. June 20; 8 a.m. June 21-22; and 8:30 a.m. June 23. For a complete schedule, go to http://go.unl.edu/9p4.

For more information on the UNL team, go to http://go.unl.edu/formulasae.