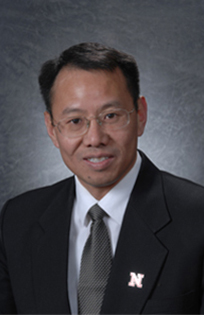 Weixing Li, a professor of practice in UNL's department of management, has been out of contact with his family in China since traveling there earlier this month. Family members have reported that Li may have been detained by the Chinese government, but UNL officials haven't been able to independently verify Li's whereabouts.

David Wilson, UNL's senior international officer, said his office is in contact with Li's family, diplomatic sources, and students who had traveled to China with Li for a study-abroad trip. Wilson said students contacted CBA staff when they failed to receive replies to their messages from Li after the trip ended.

Li, a Chinese citizen, has been on UNL faculty since 2003. His study abroad class in China has been popular the last few years.

CBA and study abroad staff emailed and called all of the students still in China to share the news obtained from Li's family.

"We have no reason to believe that this is connected in any way with our students," Wilson said.

Wilson said university officials would work to gain information and make inquiries into Li's whereabouts and will monitor the situation closely.

"We are hopeful for his safe and quick return to his loved ones," he said.