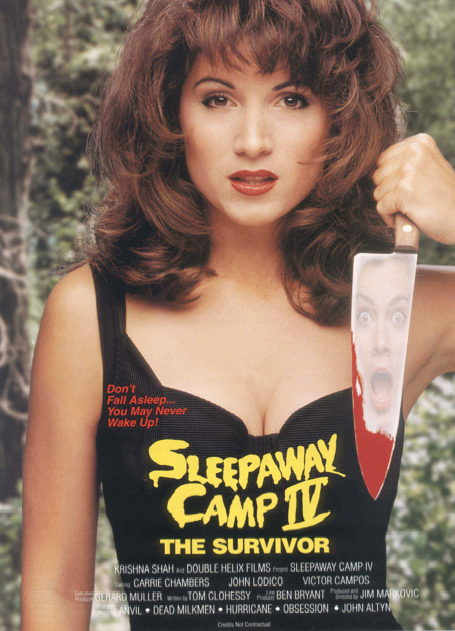 The Mary Riepma Ross Media Arts Center hosts a free theatrical premiere and discussion on "Sleepaway Camp IV: The Survivor" at 7 p.m., June 28. The screening and discussion are open to the public.

Editor Dustin Ferguson and composer John Altyn will attend the event and participate in a question and answer session following the screening.

"Sleepaway Camp IV: The Survivor" is a sequel to the long-running cult classic franchise. A test shoot directed by grindhouse editor Jim Markovic was completed in 1992, but never graduated to full filming. The footage was rescued and work began on reconstructing the project using archive scenes from previous films. Newly recorded narration and visual effects were added to create a 70-minute "clip" movie that is as close to the original intent as is possible. The feature was approved by Markovic.

In "Sleepaway Camp IV," Allison Kramer (played by Carrie Chambers) suffers recurring nightmares and selective amnesia. She returns to camp and finds her dark memories coming to life, revealing the secrets of infamous killer Angela Baker.

For more information, go to http://www.theross.org or call 402-472-5353.