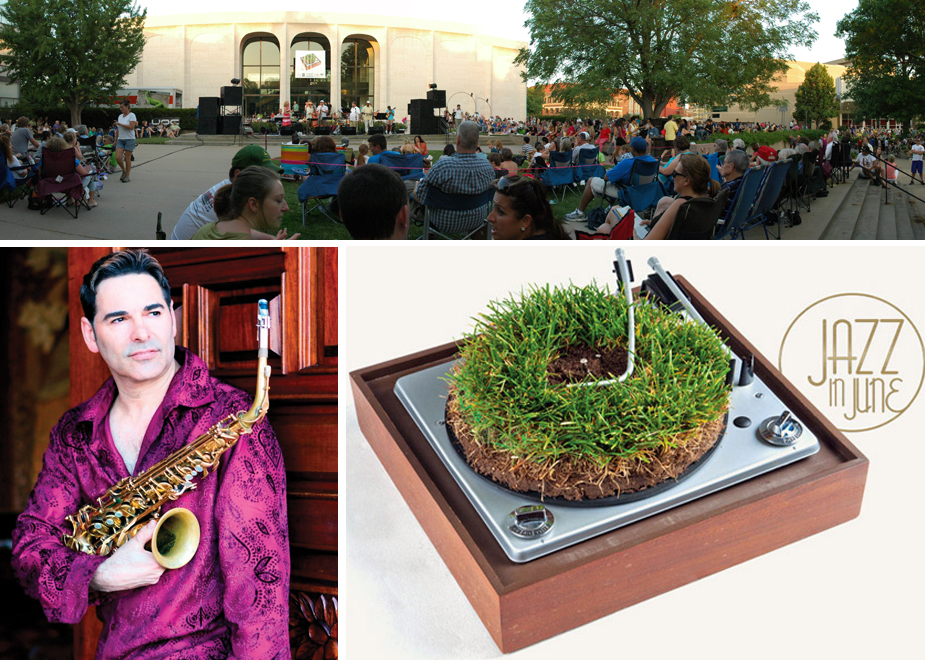 Jazz in June concludes today with the smooth jazz of saxophonist and composer Will Donato. Organized by the Sheldon Art Association and Sheldon Museum of Art, the free concerts take place every Tuesday in June at 7 p.m. with activities beginning at 5 p.m.

Donato has performed with some of the best-known musicians of the genre — Al McKay of Earth, Wind and Fire, Bruce Conte of Tower of Power, and Steve Reid of The Rippingtons. Donato also fronted Reid's Bamboo Forest for four years. He has also worked with Gerald Levert and Richard Marx, and appeared on the soundtracks for "Under the Boardwalk," "No Man's Land," "Thelma and Louise" and "The Wedding Planner."

Concertgoers are encouraged to arrive early to get a spot on the lawn west of the museum. Sheldon Art Association volunteers will sell water, T-shirts and artist CDs. Blankets and lawn chairs are allowed. Pets, with the exception of service animals, are not.

The Jazz in June Market at 12th and R streets begins at 5 p.m. each Tuesday. A wide variety of food and drink vendors are available, and local artists will be selling their wares.

Free walking tours of campus gardens are also offered as part of Jazz at June activities. Organized by Landscape Services, Facilities Management and Planning and Sheldon, the garden tours are offered prior to each concert at 6 p.m. and start at the east entrance to the museum.
Laurence Ballard, nursery supervisor for Landscape Services, will lead today's tour of recently planted trees on City Campus. He will tell stories of some of the newest residents to establish roots on campus.

Super Sleuth scavenger hunts inside the museum will also begin at 6 p.m. every Tuesday. Jazz in June's youngest patrons are invited to pick up activity sheets on the west side of the museum and follow clues through its galleries. Josh the Otter, from the Joshua Collingsworth Memorial Foundation, will be on hand to teach kids about water safety.

Although the Jazz in June concert series is free, those attending are encouraged to make a donation of at least $10 per family to help ensure its continuation.

For more information on Jazz in June, go to http://www.jazzinjune.com.