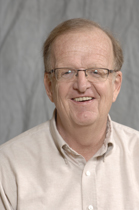 UNL climatologist Ken Dewey has assembled a complete collection of weather information related to Lincoln. It includes current conditions, weather forecasts, climatological information about averages and extremes and climate news from all over the world.

"I'm directing people to where they can get these different things in an organized manner, instead of trying to find it on 600 different websites," Dewey said. "Otherwise, it's not a simple thing if you want to know if it's going to snow this weekend."

He includes data from the National Weather Service archives at the High Plains Regional Climate Center, which is based at UNL, to enable people to compare current conditions to historic patterns, with sections on what's normal for a given day, month and season. Also included are the annual records for temperature, snow and rain levels. The database also directs people to live traffic webcams and to radar and satellite data.

Visit the Lincoln Weather and Climate website at http://www.lincolnweather.unl.edu.

More details at: http://go.unl.edu/jij